Bisnar Chase Personal Injury Attorneys Weighs in on Recent Toyota Rulings, Auto Defects Complaints and Auto Recalls
The California Personal Injury Attorneys of Bisnar Chase Personal Injury Attorneys (/) today weighed in on several key rulings against Toyota in a Santa Ana, California courtroom, as well as significant auto defects issues making state and national headlines in recent weeks.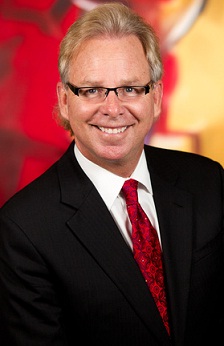 According to Reuters, consumers who claim Toyota negatively impacted the value of their vehicles by failing to disclose or fix problems associated with sudden acceleration, won a bid by a Santa Ana, California judge to have their claims heard.
Toyota wanted to dismiss consumer claims of economic loss, but U.S. District Judge James V. Selna ruled to allow the cases against the automaker to proceed.
Toyota believes it will prevail in court, claiming the burden of proof is on the plaintiffs to demonstrate its electronic throttle control system was defective.
Brian Chase, auto defects expert and partner at Bisnar Chase Personal Injury Attorneys, weighed in on Selna's ruling.
"While significant, this ruling doesn't automatically mean victory for Toyota consumers," said Chase. "However, it sends a clear message that if a manufacturer makes certain claims about its products - and there's enough doubt as to the validity of those claims - consumers have the right to due process to collect damages."
Last week, Selna ruled California law can be applied to economic loss claims against Toyota - yet another strike against the automaker's attorneys.
"The reason they argued so vehemently against this issue is because under California law, consumers typically have a better chance of recovering damages here than in other states," Chase said.
Ford Freestyle SUV Recall
Bloomberg reports approximately 170,000 Ford Freestyle SUVs are currently under investigation by the National Highway Traffic Safety Administration (NHTSA) due to "unintended lunging."
The problem has been described in complaints as a sudden and unexpected movement when the vehicle is moving either forward or backward, even though the driver's foot isn't on the accelerator.
18 crashes may be attributed to the problem and close to 250 lunging complaints have been filed, according to NHTSA.
Chase commented on the problem and the subsequent investigation.
"Even though the Freestyle lunging problem has been reported at low speeds, sudden acceleration of any vehicle, at any time, is extremely dangerous and highly unacceptable."
Chase cites the severity of sudden acceleration as evidenced in Toyota's recall of more than 20 million vehicles worldwide since late 2009 due to this issue while expressing concern at the lack of impact recalls had on Toyota's sudden acceleration issues prior to 20091.
"In late 2009, NHTSA issued a recall on Toyota vehicles for gas pedal entrapment from floor mats and carpet problems on the heels of a 2007 recall for related problems2. In my opinion, NHTSA's 2007 recall had little bearing, if any, on safety and design changes at Toyota."
Rental Car Recalls: Update
A recent New York Times article highlighted how several major rental car companies continue to rent vehicles that have been recalled if they don't think the problem is serious, according to information provided to NHTSA.
Current law allows rental car companies to rent cars that have been recalled and not repaired, even though it's illegal for dealers to sell them.
Bisnar Chase Personal Injury Attorneys announced its support of laws designed to protect motorists from rental car safety problems in March, citing recent rental car safety legislation introduced by lawmakers here in California and by federal regulators in Washington.
The measures that were introduced stem from a 2004 incident in which two sisters, Raechel and Jacqueline Houck of Santa Cruz, California, died while driving a PT Cruiser they rented from Enterprise Rent-A-Car (Houck v. Enterprise Rent-A-Car, No. HG052220018, Alameda County, California Superior Court, Judgment 6/9/10).
Today, Chase responded to several points in the article.
Article excerpt #1: [The rental car companies] have also argued that it is unfair to focus on rental companies when other fleet operators or even individual consumers are not required to carry out recall repairs.
"Most consumers do in fact get the recall work performed - to argue otherwise is irresponsible," said Chase. "But, if a consumer chooses not to do so, that's their prerogative. That person is not renting their vehicle to millions of unsuspecting consumers. To draw that analogy is further evidence of why we do not want to rely on rental car companies making these decisions.
Article excerpt #2: The rental companies said they were doing a good job of protecting consumers, but also urged N.H.T.S.A. to adopt a labeling system for recalls that would indicate whether a recall was so serious that the affected vehicles should immediately be parked.
"NHTSA issued advisories regarding the safety of 15 passenger vans3, with a suggested warning placard to be placed in those vehicles for consumers to see4," said Chase. "Based on our research, this idea was initially ignored by rental car companies and is largely ignored even today."
"NHTSA has also proven not be the best protector of our safety when it comes to vehicle safety," said Chase. "In my opinion, the Federal Motor Vehicle Safety Standards are, for the most part, watered down, lobbied for by the auto industry, 'cream puff safety' standards.
About Bisnar Chase Personal Injury Attorneys
The Bisnar Chase Personal Injury Attorneys represent people who have been very seriously injured or lost a family member due to an accident, defective product, negligence or unsafe rental car throughout the country from their Newport Beach, California headquarters. The auto defects law firm has won a wide variety of auto defect cases against most of the major auto manufacturers, including Ford, General Motors, Toyota, Nissan and Chrysler, manufacturer of the PT Cruiser. Brian Chase is the author of the most up-to-date and comprehensive auto defect book available today, Still Unsafe at Any Speed: Auto Defects that Cause Wrongful Deaths and Catastrophic Injuries. For more information, visit Mr. Chase's blog at http://www.ProductDefectNews.com.