Subaru Recalling Vehicles that Can Start on their Own: Brian Chase Weighs In
Attribution: This article is the syndication source of a recently released press release
Subaru has announced an auto defect recall for about 50,000 vehicles in the United States and Canada because they could take off on their own without warning. According to a Detroit News report, the remote engine starter in these vehicles could malfunction and start them suddenly and inadvertently.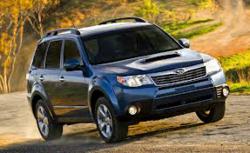 The Subaru recall covers several vehicle models including the 2012-13 Impreza, 2010-13 Legacy, 2010-13 Outback and 2013 XV Crosstrek, the report states.
According to the article the vehicles could pose a danger if parked in an enclosed garage because of the potential buildup of carbon monoxide, which could result in asphyxiation. The engine in these vehicles may start and run for 15 minutes and the engine may continue to start and stop until the battery in the key fob dies or the vehicle runs out of gas, the report states.
By the end of April Subaru dealers will replace the key fobs at no cost to consumers, according to the article. Subaru started an investigation into the matter after noticing an increase in warranty claims in July. This occurred soon after a supplier had made a change to improve the key fob in 2011, the article states.
"This is a dangerous auto defect that could result in serious injury or death, said Brian Chase, auto recall expert and partner at Bisnar Chase personal injury law firm.
"If you own one of these recalled vehicles, it is important that you take your vehicle to a dealer right away and get it inspected. In these cases, it is never worth it to take a chance."
"Anyone who has been injured in an incident involving a defective vehicle or faulty auto part has legal rights", Chase said.
"Vehicle manufacturers are responsible for the product they put on the market. Injured victims may be able to seek compensation for the injuries and damages they may have suffered as a result of the defective vehicle."
For more information, please call 949-203-3814 or visit / for a free consultation. Our offices are located at 1301 Dove St. Newport Beach, CA 92660.
Source:
http://www.detroitnews.com/article/20130307/AUTO0104/303070410/1361/Subaru-recalls-47-000-cars--SUVs-that-can-start-on-their-own