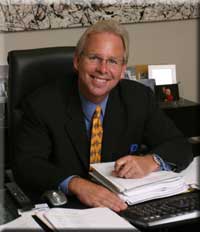 The California Personal Injury Attorneys of Bisnar Chase Personal Injury Attorneys (/) today announced their support of laws designed to protect motorists from rental car safety problems, citing recent rental car safety legislation introduced by state lawmakers here in California and by federal regulators in Washington.
(PRWEB) March 24, 2011
Due to a frightening rental car safety loophole, current law allows rental car companies to rent cars that have been recalled and not repaired, even though it's illegal for dealers to sell those same cars.
At a news conference in Sacramento yesterday, Assemblyman Bill Monning introduced a measure that would prevent cars that are subject to recalls from being rented until repairs are made to fix the problems.
On March 2, 2011, U.S. Senator Charles Schumer introduced new legislation that would prevent rental car agencies from renting vehicles that are under a safety recall before repairs are made.
"It's absolutely mind blowing that current law allows rental car agencies to rent recalled vehicles to unwitting motorists without repairs having been made," said Brian Chase, partner at Bisnar Chase Personal Injury Attorneys. "Any vehicle that is subject to a recall, be it in a dealer showroom or, in this case, on a rental car lot, absolutely must be repaired before it's placed in the hands of consumers. It's a no-brainer. We support any legislation that ties up this ridiculous loophole to protect the motoring public."
The measures introduced by Monning and Schumer stem from a 2004 incident in which two sisters, Raechel and Jacqueline Houck of Santa Cruz, California, died in a fiery crash while driving a PT Cruiser they rented from Enterprise Rent-A-Car (Houck v. Enterprise Rent-A-Car, No. HG052220018, Alameda County, California Superior Court, Judgment 6/9/10). The PT Cruiser had been recalled due to a defective power steering hose that was prone to leaking and catching on fire, but it was not repaired before being rented to the Houck sisters.
According to recent news reports*, the National Highway Traffic Safety Administration (NHTSA) surveyed three major car rental companies - Hertz, Enterprise (owner of National and Alamo), and Avis/Budget. The survey found that from June 2006 through July 2010, all three companies allowed customers to rent cars that had been recalled and not repaired.
The rental car companies blasted back, saying they determine which recalls are the most serious and have a very good track record of getting those serious problems fixed.
"My experience has taught me to know better than to let a rental car company decide which repairs should be made and which ones shouldn't and which cars are safe to rent and which ones aren't," said Chase. "When given the choice, they may put profit over safety."
Chase goes on to say that many of the vehicles first arriving at rental car companies often lack safety advancements from the get-go.
"I've seen many instances where rental car companies purchase cars from dealers without critical safety options, such as electronic stability control or side curtain airbags," Chase continued. "They omit safety advances to save a buck. Along those lines, it makes no sense whatsoever, then, to allow rental car companies the option to choose which vehicles should be repaired before being rented, when they're subject to a recall. Makes no sense at all."
Chase said his firm is familiar with rental car safety problems, having been involved in more than half a dozen lawsuits against Enterprise, with many of those lawsuits claiming Enterprise knowingly rented dangerous 15-passenger vans to consumers who were unaware of safety problems. Chase says that when it comes to renting a car from any agency, it's important for consumers to ask questions.
"Inquire about the car you're renting and whether or not it's subject to a safety recall. If it is, rent something else. If the rental agent refuses to answer your questions, go somewhere else."
*Lee Ferran, Schumer Demands Fix to 'Dangerous' Rental Car Loophole, March 2, 2011.
*Jondi Gumz, Assemblyman Monning to Introduce Rental Car Safety Bill, March 23, 2011.
About Bisnar Chase Personal Injury Attorneys
The Bisnar Chase Personal Injury Attorneys represent people who have been very seriously injured or lost a family member due to an accident, defective product, negligence or unsafe rental car throughout the country from their Newport Beach, California headquarters. The auto defects law firm has won a wide variety of auto defect cases against most of the major auto manufacturers, including Ford, General Motors, Toyota, Nissan and Chrysler, manufacturer of the PT Cruiser. Brian Chase is the author of the most up-to-date and comprehensive auto defect book available today, Still Unsafe at Any Speed: Auto Defects that Cause Wrongful Deaths and Catastrophic Injuries. For more information, visit Mr. Chase's blog at http://www.ProductDefectNews.com.