Wrongful Death Attorney John Bisnar Weighs In On Drunk Driving Crashes
California wrongful death attorney John Bisnar warns holiday drivers about the dangers of drinking and driving after an alleged DUI crash killed Dallas Cowboys' Jerry Brown early morning Dec. 8 2012.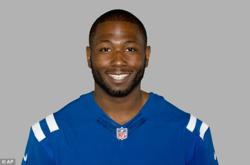 Dallas Cowboys defensive lineman Josh Brent is facing vehicular manslaughter charges in connection with an alleged DUI crash that killed his teammate Jerry Brown on Dec. 8, according to a court affidavit (Case number: 120028613) filed by the Irving Police Department and a CBS news report.
According to the Dec. 8 probable cause affidavit, officers who arrived on scene immediately after the fiery crash determined that Brent was intoxicated. The officer observed "sufficient clues to indicate that he had lost his mental and physical faculties to operate a motor vehicle on a public roadway due to his intoxication level," the affidavit states. It also states that Brent admitted to the arresting officer that he consumed alcohol, but would not state the name of the club.
Brown was transported to an area hospital where he was pronounced dead, the affidavit states. Brent also refused to provide a blood sample and officers were able to require him to do so because of the death of Brown, who was his passenger at the time, according to Irving Police Officer Travis Huckaby, who prepared the affidavit.
According to the National Highway Traffic Safety Administration (NHTSA), in 2010, 10,228 people were killed in the United States as a result of DUI collisions, including driving driving crashes, which accounted for 31 percent of the total traffic accident fatalities nationwide. Although traffic accident deaths went down by 4.9 percent compared to 2009, an average of one DUI death occurred every 51 minutes in 2010, the NHTSA report states.
DUI deaths are extremely tragic because they are entirely preventable, said John Bisnar, founder of the Bisnar Chase personal injury law firm. "We're already into the holidays now, one of the most deadliest times of the year when it comes to drunk driving crashes. This incident is a tragic warning for every driver to stop and think before picking up those keys."
Drinking and driving is simply not worth it, says Bisnar. "If you are attending a holiday party or event, please designate a sober driver or call a cab. Please do not take a chance with your life or the life of a loved one or a friend. One lapse in judgment can prove very costly."
About Bisnar Chase
The California hit-and-run lawyers at Bisnar Chase represent families or victims of hit-and-run accidents. The firm has been featured on a number of popular media outlets including Newsweek, Fox, NBC, and ABC and is known for its passionate pursuit of results for their clients. Since 1978, Bisnar Chase has recovered millions of dollars for victims of serious personal injuries and their families.
For more information, please call 949-203-3814 or visit / for a free consultation.