Brian Chase of Bisnar Chase Nominated for Prestigious CAALA Trial Lawyer of the Year Award
Nation's leading personal injury attorney and auto defects expert adds CAALA Trial Lawyer of the Year nominee to growing list of accolades.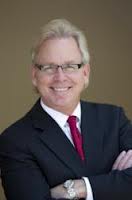 Newport Beach, CA (PRWEB) October 1, 2012
Newport Beach, CA, October 1, 2012 Newport Beach, CA, October 1, 2012 - Bisnar Chase California Personal Injury Attorneys, LLP
(www.bestatto-gatsby.netlify.app) today announced partner Brian Chase, one of the nation's leading personal injury attorneys and auto defects experts, has been nominated by the Consumer Attorneys Association of Los Angeles (CAALA) for its prestigious "Trial Lawyer of the Year" award. The winner will be announced at CAALA's Annual Installation and Awards Dinner this coming January.
With nearly 2,800 members, CAALA is the nation's largest local association of plaintiffs' attorneys representing a powerful advocacy for victims' rights and equal access to justice. Like Brian Chase, the association's consumer attorneys protect people from unsafe products, unsafe medicine, unfair business practices and unscrupulous, negligent corporate conduct, subscribing to the highest standards of quality legal representation and ethical conduct.
Since 1972, CAALA has paid tribute to distinguished members of the trial bar, prominent jurists, and other individuals who have made significant contributions to protect the civil justice system.
Chase's selection as a CAALA Trial Lawyer of the Year nominee is just one in a rapidly growing list of accolades he's received so far this year, in addition to the numerous awards he's earned throughout his 19-year career as a leading personal injury attorney.
"Brian's newest Trial Lawyer of the Year nomination is a reflection of his passionate representation of our clients and the outstanding results he obtains for them," said John Bisnar, founder of Bisnar Chase. "He's a force to be reckoned in the courtroom and defense law firms know it. No one works harder or more enthusiastically to make things right for our clients and to hold wrongdoers accountable. He is very deserving of the awards he's earned through the years."
Chase is a native of Southern California and a graduate of Pepperdine's law school. He's litigated dozens of jury trials and has litigated both local and national auto product liability and catastrophic injury cases, obtaining judgments and settlements exceeding $100 million.
His expertise lies in making automakers accountable for defective vehicles that have caused fatal and catastrophic injuries.
Chase's professional accolades are numerous. Last month, he was named a finalist for the Consumer Attorney of the Year Award by Consumer Attorneys of California (CAOC) and a 2012 Orange County Top Lawyer by Avvo for a third time.
Other professional honors include: /press-releases/brian-chase-caala-trial-lawyer.html
About Bisnar Chase
The Orange County auto accident lawyers at Bisnar Chase represent people who have been severely injured or have lost a family member due to a traffic accident, defective product, or negligence. The law firm has obtained nearly two hundred million dollars in settlements and verdicts for their clients by winning a wide variety of challenging personal injury cases. The law firm also represents people who have been seriously injured or lost a family member due to drunk driving and hit-and-run collisions.
If you know of someone seriously injured in an auto accident, call 949-203-3814 or fill out the online form at: / for a free evaluation.