Aliso Viejo Brain Injury Attorney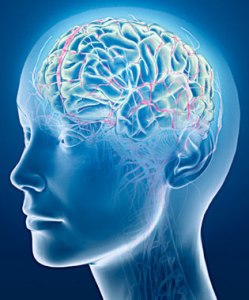 Hope and healing are the cornerstones to recovering from a brain injury. Protecting your rights after the accident is the cornerstone of our personal injury law firm. Our Aliso Viejo brain injury attorneys are caring, compassionate and driven to help you obtain compensation for an injury at the fault of another. We've been serving Orange County and Southern California for over three decades and are committed to your rightful recovery.
Brain injuries are often the very worst type of physical injuries simply because there is no way to predict exactly how the injury will affect someone or how long the symptoms will last.
Many brain traumas are permanent, while others heal slowly or quickly. Much depends on the individual patient, the exact nature of the injury, and how the head trauma is handled.
Medical Treatment for a Brain Injury
Generally speaking, the more rapidly the victim receives treatment after the accident, the better the ultimate outcome. However, even this is not a hard and fast rule; some victims receive immediate treatment and still suffer terrible, long-term effects from brain damage, while others blithely walk away from an accident with a concussion and never realize there is anything wrong.
Brain damage is very unpredictable in its progress, and even the best doctors may not be able to fix everything. While the treatments for severe concussions and traumatic brain damage have improved greatly in recent years, there are still many things doctors do not understand about the brain and how it heals.
As research develops in this area, patients are seeing a better way to treat head trauma including severe brain injury, anoxic brain trauma and long term concussions. The key however, is finding the right medical care. Our injury attorneys and connections in the legal field for over 35 years puts some of the best doctors at our disposal. Part of treating your brain injury claim is making sure you get the best medical care.
Brain Injury Claim
Besides the obvious need to collect funds to pay for medical care, brain injury victims and their families are entitled to payments for their pain and suffering and the loss of lifestyle they have experienced. Some serious head injury victims will never recover; they may have lost cognitive ability or physical function, and that may not return. It is unfair to ask the victim to bear the brunt of this loss without compensation from the person who caused the accident.
A legal team needs to provide you or your family with the tools you need to seek compensation from the at-fault party. If you've been involved in an accident or injury resulting in severe or long term brain injuries like long term concussions, traumatic brain injury, or a similar head injury, contact our offices for a free case evaluation. Call 949-203-3814.