Zillow Faces Age Discrimination Lawsuit in Orange County Office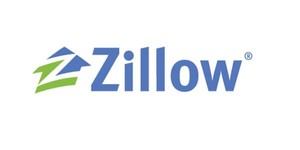 Zillow has been slapped with another employment lawsuit in Orange County alleging that sales employees in the office engaged in age discrimination against one of their co-workers. According to the complaint, 41-year-old Jennifer Young, an employee on Zillow's sales team, had a sales manager who would ask her if she was "too old" to close the deal. Young stated in the complaint that she was a victim of a "pervasive culture of retaliation and harassment" at Zillow, which she says placed a premium on sales as opposed to "human decency and basic employment rights."

Zillow is facing at least three other lawsuits for its employment practices at its Irvine office. Most recently, a former employee filed a sexual harassment lawsuit. Young's complaint also alleges that she was wrongfully terminated after she took time off to deal with injuries she sustained in a car accident. The lawsuit alleged that Young was forced to stand and make sales calls for several hours in spite of requesting that she be allowed to take breaks.
What is Age Discrimination?
Age discrimination involves treating an applicant or employee less favorably because of his age. The Age Discrimination in Employment Act only forbids age discrimination against people who are 40 or older. It does not protect workers under the age of 40 although some states do have laws that protect younger workers from age discrimination. The law forbids discrimination in any aspect of employment including hiring, firing, salary, benefits, job assignments, promotions, layoffs, training and any other term or condition of employment.
Protecting Your Rights
Of course, it is unlawful to harass any person because of his or her age, gender, disability, sexual orientation, race, nationality or religious beliefs. While the law does not prohibit simple teasing, offhand comments or isolated incidents that are not serious in nature, harassment is illegal with it is frequent and severe and when it creates or contributes to a hostile work environment. The harasser can be the victim's supervisor, a supervisor in another area, a co-worker, or someone who is not an employee of the employer, such as a client or customer.
If you believe you are being harassed by your employer or co-workers, it is important that you contact an experienced Orange County employment attorney who has successfully handled similar cases. By filing a complaint, you could have an opportunity to clear your name, to hold your employer accountable and to pave the way for a better work environment in the future.