Vaginal Mesh Attorneys in Colorado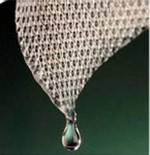 Vaginal mesh attorneys in Colorado continue to assist victims as more women are coming forward with injuries associated with the defective vaginal mesh and sling products. Manufactured to assist women struggling with pelvic organ prolapse and stress incontinence, the mesh and sling products were initially very useful and seemed to be a solution to very unfavorable medical conditions. Unfortunately, the devices have been linked to severe injuries and high failure rates which have opened the doors for defective product attorneys across the nation.
Vaginal Mesh Side Effects
The vaginal mesh's major problem stems from its high failure rate. Between 2008 and 2010, the FOOD and Drug Administration received more than 1500 reports of complications with mesh products, more than 5 times the number reported between 2005 and 2007. This led to the FDA releasing an alert to notify the public of the device's potential to inflict harm.
Women who were implanted with devices that later failed suffered from very serious injuries. If you have experienced any of the following side effects from a failed vaginal mesh device, it may be in your best interest to contact an experienced legal professional as soon as possible.
Infection
Bleeding
Pain During Intercourse
Vaginal Scarring
Mesh Erosion
Colorado victims who have suffered injuries have a limited amount of time to pursue a claim for damages. It is recommended that you quickly pursue answers to your legal inquiries.
Colorado Victims Rights
The manufacturers of the vaginal mesh and vaginal sling products have an obligation to provide their consumers with a reasonably safe product. Whether or not they did this will be decided in the courtroom, but those who have suffered deserve justice. Too often, manufacturers of defective products knowingly place their profits above the safety of their consumers, and those who suffer have a right to face their abusers in court.
Vaginal Mesh Lawyers in Colorado
If you or a loved one were implanted with a failed mesh device, contact a Bisnar Chase national vaginal mesh lawyer for a free case evaluation. Bisnar Chase attorneys have assisted thousands of injury victims and will provide you with all of the information you will need to make the best decision for you and your family. Call 1-800-561-4887 today to receive your free no obligation consultation.
Disclaimer: Bisnar Chase attorneys handle transvaginal mesh cases nationwide from their Newport Beach, Ca office where they are licensed. Victims in Colorado may call Bisnar Chase to receive representation for their Colorado vaginal mesh lawsuit. Bisnar Chase is not soliciting victims in states for which they are not licensed.