Toyota Recalls Vehicles For Potential Fuel Leaks and Fire Danger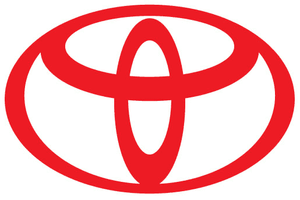 Toyota Motor Corporation will recall about 1.7 million vehicles worldwide including 423,000 of the high-end Lexus models in the United States to fix fuel leak issues that could cause a fire.
Toyota discovered the fuel system problem after years of complaints from consumers about gasoline odors coming from the vehicles.
Although the complaints started coming in 2010, the automaker could not pinpoint the source of the smell of the problem.
They found that the vehicles all had fuel pipes in the engine compartment that were made with plating to protect against corrosion. The gaskets on some of the pipes should be prone to leaking, Toyota said in a statement.
The automaker also said it is not aware of any fires, crashes, injuries or deaths caused by this particular auto defect.
Toyota is set to recall the following cars in the United States: 2007 through 2010 model year Lexus LS sedans; 2006 through 2011 model year GS; 2006 through 2011 model year IS; 2010 model year IS C; and 2008 through 2010 model year IS-F vehicles.
Toyota's Checkered Record
Toyota recently agreed to pay a $1.2 billion government fine to settle a four-year federal criminal investigation into whether it properly reported safety complaints regarding sudden and unintended acceleration issues.
This is the largest ever fine to be slapped on a U.S. automaker.
Toyota was formally charged with one count of wire fraud. But, the Justice Department will dismiss the charges in three years if Toyota sticks to the terms of the agreement.
So far, U.S. automakers have recalled 50 million vehicles, which amounts to one in every five cars on the road.
Auto Product Liability Issues
Automakers have the duty and a legal obligation to manufacturer vehicles that are safe for consumers. When there is an auto defect, automakers are required to report it promptly, to the U.S. National Highway Traffic Safety Administration (NHTSA), the federal agency that oversees automakers.
When defects are not reported promptly, it puts drivers, passengers and others on the roadway in grave danger.
Automakers who fail to report safety problems in a prompt manner should be held accountable. If you have been injured as the result of an auto defect, please contact an experienced auto product liability attorney who can help you better understand your legal rights and options.
Bisnar Chase will always offer a free consultation and comprehensive case evaluation to injured victims and their families.