Three Injured in Anaheim Car Accident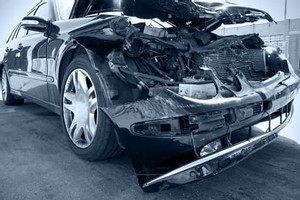 Three people were injured in an Anaheim car accident after a vehicle hit the wall of a Bank of America branch on South Harbor Boulevard. According to a news report in the Orange County Register, the injury collision occurred the afternoon of January 1, 2014 in the 2200 block of South Harbor Boulevard. Injured in the crash were a husband and wife from Arizona who had been standing in front of one of the ATMs and another woman who had been using the next ATM.
Police said all three were taken to an area trauma center for treatment. The man and the other woman suffered critical injuries while the man's wife is said to be in stable condition. All the victims are expected to survive. The driver of the vehicle, a silver Jeep, cooperated with the police. No arrests or citations were reported. Police said alcohol did not seem to have been a factor in this crash.
Our thoughts and prayers are with the three injured victims of this collision. We wish them the very best for a speedy and complete recovery.
Crash Statistics
According to California Highway Patrol's 2012 Statewide Integrated Traffic Records System (SWITRS), 16 fatalities and 2,267 injuries were reported as a result of traffic accidents in the city of Anaheim. In Orange County as a whole, 148 people died and 14,029 were injured due to traffic collisions during the same year.
What Caused the Collision?
Based on this news report, it appears that the driver of the Jeep lost control and crashed into the ATM users. The specifics of this incident are not clear and there are still several unanswered questions here. Why did the driver lose control of the vehicle? Was he under the influence or disoriented? Was he distracted? Was he talking on a cell phone or to passengers at the time of the crash? Did he press the accelerator or place the vehicle in wrong gear? Was he reckless or inattentive? Was there some type of mechanical malfunction that caused this collision? We trust officials will look into these and other issues in order to determine precisely what occurred here and why.
Protecting Victims' Rights
If the driver of the Jeep is determined to have been at fault he could be held liable for the injuries, damages and losses caused. Injured victims can seek compensation for damages including medical expenses, lost wages, hospitalization, rehabilitation, pain and suffering, permanent injury and emotional distress. Victims would also be well advised to contact an experienced Anaheim personal injury lawyer who will stay abreast of the official investigation and ensure that their legal rights and best interests are protected.