Report Claims J & J Had Knowledge of their Defective Hip Implants
A Jan. 22 news report in The New York Times talks about an internal analysis conducted by Johnson & Johnson in 2011, which showed that the medical device maker knew that their metal-on-metal hip implants failed within five years in nearly 40 percent of patients who received it. The article states that Johnson & Johnson was publicly playing down the high failure rates of these artificial hips around the same time this internal analysis was completed.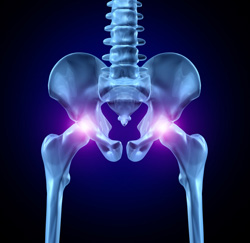 Court documents recently made public show that metal hip manufacturer, Johnson & Johnson, knew that the implants had a high rate of failure within five years, according to a Jan. 22 report in The New York Times. The documents are connected to a product liability lawsuit (Case number BC456086) filed in California Superior Court, Los Angeles County, by Loren and Sheryl Kransky against DePuy Orthopedics, a subsidiary of Johnson & Johnson that manufactured the metal-on-metal hip implants.
The New York Times report states that the medical device manufacturer had determined that the DePuy ASR's hip failure rates were substantially higher than were indicated at the time when it removed the all-metal implants from the market in 2010. In 2011, the company conducted its own analysis, which estimated that 37 percent of patients who received the implants were likely to experience loosening or failure of the component within five years, the report states.
These numbers are close to those reported in a British implant registry, which Johnson & Johnson tried to downplay publicly despite knowing through its own analysis that the hip implants had the propensity to fail earlier than expected, the Times reports. According to the Food and Drug Administration (FDA) web site, DePuy issued a voluntary recall in August 2010 of its ASR TM total hip system because of data released by the UK joint registry indicating that the revision rates within five years were approximately 13 percent, far more than other types of implants.
The same study also raised concerns about metal particles that disintegrate and cause a high level of toxicity in the patients who receive these implants. The Times also reported that DePuy executives decided in 2009 to phase out the ASR model and sell off its inventories weeks after the Food and Drug Administration (FDA) asked the company in a letter for additional safety data about the implant.
Medical device manufacturers have a responsibility to consumers not only in terms of making products that are safe, but also to alert them of any hazards relating to the product, said John Bisnar, founder of the Bisnar Chase personal injury law firm. "These are not products that can be instantly returned for a refund. These are implants that people have put in their bodies. When these devices fail, patients must undergo the pain and trauma of a revision surgery to get them out of their bodies."
Manufacturers, regardless of what products they make, should be diligent about recalling defective products that could put consumers in harm's way, Bisnar said. "When a dangerous product has the potential to serious injure or cause long-term health effects, the manufacturer should take every possible step to remove that product from the market and equip consumers with the data they need to make an informed decision. Covering up the facts is just indicative of putting profits ahead of people."
About Bisnar Chase
The California product liability lawyers of of Bisnar Chase represent victims of defective products such as medical devices and prescription drugs.
For more information, please call 949-203-3814 or visit https://www.bestatto-gatsby-netlify.app for a free consultation.
Sources:
http://www.nytimes.com/2013/01/23/business/jj-study-suggested-hip-device-could-fail-in-thousands-more.html?hp&_r=1&;
http://www.fda.gov/MedicalDevices/ProductsandMedicalProcedures/Implantsand
Prosthetics/MetalonMetalHipImplants/ucm241770.htm