Regulators Say Nissan Airbag Sensor Recalls Didn't Fix Problem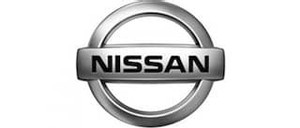 U.S. safety regulators are looking into complaints that two Nissan recalls did not fix a problem with front-seat airbag sensors.
According to an NBC news report, the investigation covers nearly 990,000 vehicles nationwide that were recalled in 2013 and last year because computer software may not detect an adult in the passenger seat.
If that occurs, the airbags won't inflate.
Vehicles have sensors in the seats that can determine if a child or adult is sitting there.
The sensors prevent the airbag from deploying if a small child is sitting in the front seat because the force with which it deploys can seriously injure a child.
Problems Still Persist
The recall affects the Altima midsize car, Leaf electric vehicle, Pathfinder SUV and the Sentra models from the 2013 and 2014 model years. Also involved are some models of Infiniti vehicles.
So far, federal regulators say, 124 people have complained about the problem even after the repairs were made.
The National Highway Traffic Safety Administration (NHTSA) has registered consumer complaints that passenger airbag status lights remain lit and that airbags are turned off even when adults are sitting in the front seat.
Serious Product Defects
Nissan officials maintain that the repairs made after the recall took care of the airbag sensor issue.
However, consumer complaints show that the problems still persist. NHTSA said it has opened a "recall query" to evaluate the effectiveness of the recall fix, which was basically a software update.
When an airbag fails to deploy during a crash, vehicle occupants are at risk of serious injury or even death.
Nissan had a legal obligation to recall these defective vehicles and then perform repairs that would fix the problem.
If you or a loved one has been injured as a result of these airbag defects, please know that you have legal rights.
If you've been involved in an accident where the airbag did not deploy, please make sure the vehicle is preserved in its current condition, unaltered, so that an expert can examine it thoroughly for defects, malfunctions and design flaws.
Injured victims would also be well advised to contact an experienced auto product liability attorney to obtain more information about pursuing their legal rights.