Bisnar Chase Files Class Action Against E Cigarette Maker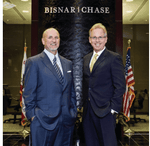 The Newport Beach consumer law firm of BISNAR | CHASE has filed a class action lawsuit against the makers of certain e-cigarette brands alleging unfair competition and false advertising. The complaint, filed in Orange County Superior Court on behalf of class representative Eric McGovern, against e-cig makers Njoy Inc. and Sottera Inc., seeks both compensatory and punitive damages. The plaintiff McGovern experienced several adverse symptoms after using the products in spite of assurances from the manufacturers that the e-cigs are safe alternatives to smoking paper and tar cigarettes.
The complaint cites violations of the Consumer Legal Remedies Act (CLRA) and the Unfair Competition Law (UCL), which help promote fair competition and prevent consumer fraud. E-cigarette makers, including the ones named in this lawsuit, spend millions of dollars each year making unsubstantiated claims about their products. They claim their products can help people quit smoking and are safe alternatives to cigarettes. When the seller of a product deliberately misrepresents or hides the truth about a product aiming to induce the buyer to purchase the product, the seller or manufacturer has violated both the CLRA and UCL.
 Hidden Health Hazards?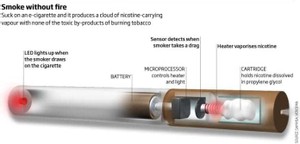 When we do some fact checking, we realize that the claims set forth by e-cigarette companies are simply not true. Several years before e-cigarettes have evolved into a $4-billion industry, the U.S. Food and Drug Administration (FDA) came out with a study in July 2009 showing that tests on e-cigs found that they contain cancer-causing agents such as diethylene glycol, a toxic chemical used in antifreeze.
World Health Organization (WHO), an arm of the United Nations, also did testing and found the presence of toxic chemicals and varying levels of nicotine in these e-cigarettes. McGovern, our class representative found out the hard way that e-cigarettes were not good for him. He experienced symptoms including nausea, dizziness, and persistent pain in his chest. He then stopped using them.
 Finding Out the Truth
We hope this class action lawsuit, in addition to compensating victims, will also shed light on the facts about e-cigarettes. These are products that are currently not being regulated. And manufacturers are making it attractive for them with flavors such as cherry, captain crunch, bubble gum and fruit loops. We need to know the truth about e-cigarettes. What are they not telling us? If you or your child have been experiencing adverse health effects as a result of using e-cigarettes, please contact us. We may be able to help you. Call 949-203-3814 or request to speak with an attorney specializing in e cig issues.