Nationwide Hummus & Ice Cream Recalls Issued For Listeria Contamination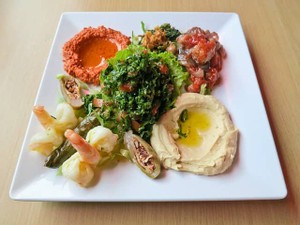 Two food manufacturers issued nationwide recalls of products because they may be contaminated with listeria.
According to a report in The New York Times, the Sabra Dipping Company recalled 30,000 cases of its classic hummus after several tubs in Michigan tested positive for the food-borne bacteria.
So far, no illnesses have been reported in connection with these products.
Separately, the U.S. Centers for Disease Control and Prevention (CDC) has confirmed that three people in Texas fell ill after eating Blue Bell ice cream from 2011 to 2014.
The agency has already linked the company with three listeria-related deaths and two other illnesses.
Listeria Symptoms & Dangers
Listeria is among the most dangerous food-borne illnesses. The CDC estimates that about 380 people die from salmonella every year.
About 260 people die of listeria infections every year in the United States. Symptoms of listeria infection include headaches, fever and abdominal pain.
Listeria is particularly dangerous to pregnant women and their fetuses. A listeria infection could result in stillbirths or miscarriages.
Consumers who were exposed to Blue Bell or Sabra products who show symptoms should contact their doctors. Consumers should wrap potentially contaminated products in plastic before discarding them.
These recalls follow three other recent food recalls over listeria concerns.
Earlier this month, Amy's Kitchen, the manufacturer of organic frozen meals, recalled about 74,000 cases of prepackaged products over concerns that the spinach was contaminated with listeria.
Wegmans Food Markets recalled more than 12,000 packages of organic spinach while the Carmel Food Group recalled some of its Rising Moon Organics Frozen Ravioli.
Preventing Listeria Poisoning
There are several steps you can take to prevent listeria poisoning:
Rinse and clean raw produce thoroughly and dry with a clean cloth or paper towel.
Separate uncooked meats and poultry from vegetables, cooked foods and ready-to-eat foods.
Wash hands, knives, countertops and cutting boards after handling and preparing uncooked foods.
Since listeria can grow in refrigerated foods, use an appliance thermometer to check the temperature inside your refrigerator. The refrigerator should be 40°F or lower and the freezer 0°F or lower.
Cook meat and poultry thoroughly.
If you have become ill as a result of contaminated food, get medical attention right away.
Isolate the suspect food products so it can be tested in a laboratory for pathogens. Report your illness to the local health care agency.
Contact an experienced food poisoning lawyer who will fight to protect your rights and hold the negligent food producer accountable.
Food poisoning victims can seek compensation for damages including medical expenses, lost wages, hospitalization, pain and suffering and emotional distress.