Los Angeles Becomes 'Hit-and-Run Capital of the Nation'
The Los Angeles Police Department is reporting that the city saw 20,000 hit-and-run crashes in 2012, gaining the dubious distinction of being the "hit-and-run capital of the nation." According to a news report in NBC Los Angeles, out of the 20,000 pedestrians, bicyclists or other motorists who were involved in hit-and-run collisions, 4,000 were injured or killed. Two Los Angeles city councilmen have asked LAPD to explain what it is doing to curb this hit-and-run epidemic.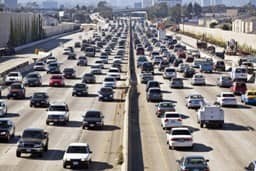 How Do We Eradicate Hit-and-Run Crashes?
Councilman Mitchell Englander says he is working on a strategy to crack down on drivers who flee the scene of a crash by toughening the law. He is calling for mandatory vehicle impounds of hit-and-run vehicles. How bad is the situation in Los Angeles? Nationwide, 11 percent of all traffic collisions involve a hit-and-run driver. In Los Angeles, hit-and-run incidents account for 48 percent – nearly half – of all reported traffic accidents.
Last week, California Assemblyman Mike Gatto introduced legislation extending the statute of limitations for hit-and-run offenses to three years from the date of the offense or one year after the suspect is identified by law enforcement, whichever is later. Similar legislation has been passed for other crimes such as clergy abuse. Such a law, Gatto hopes, will help hold hit-and-run drivers accountable, thereby giving a sense of justice and closure to victims and their families.
The Hit-and-Run Reward Program
The California personal injury law firm of Bisnar Chase has an ongoing Hit-and-Run Reward Program, which offers a $1,000 for any tip that leads to the arrest and felony conviction of a hit-and-run driver. Anyone who has a tip on a hit-and-run case can leave it anonymously on our website, www.hitandrunreward.com. This is our way of partnering with the community and local law enforcement officials to put hit-and-run drivers on notice and offer an incentive to hold these wrongdoers accountable.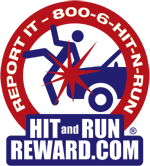 Los Angeles hit-and-run victims and their families suffer significantly after the incident because they are left to face all the emotional and financial burdens with no one to hold accountable. Victims and their families in such cases would be well advised to contact an experienced  personal injury lawyer who will remain on their side, fight for their rights and help ensure that they are fairly compensated for their significant losses.