LA Rapper Kid Ink Sued By Pizza Delivery Man over Dog Attack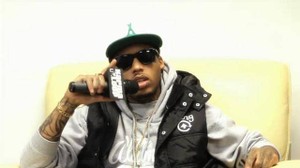 A pizza deliveryman is suing Brian Todd Collins, a 28-year-old Los Angeles rapper also known as "Ink," after the rapper's dog attacked and injured him.
According to a TMZ news report, Collins's dog bit the deliveryman, Garnik Nazarian, on his hands, arms, legs and face when Nazarian arrived at the rapper's Granada Hills home.
The lawsuit states that Nazarian's injuries are bad enough that he will not be able to deliver pizzas "for a long time to come."
In addition to medical bills and pain and suffering, Nazarian is also seeking damages for lost profits.
Dog Bite Statistics
According to the U.S. Centers for Disease Control and Prevention (CDC), about 4.5 million people are bitten by dogs each year.
Nearly one in five of those who are bitten, about 885,000, require medical attention for dog bite-related injuries. About half of these victims are children.
In 2012 alone, more than 27,000 people underwent reconstructive surgery as a result of being bitten by dogs. Mail carriers and deliverymen and women are more at risk of dog attacks because of the nature of their work.
Liability Issues in Dog Attacks
Under California law, dog owners can be held liable for any injuries, damages and losses their pets cause.
California's Civil Code Section 3342 states: "The owner of any dog is liable for the damages suffered by any person who is bitten by the dog while in a public place or lawfully in a private place, including the property of the owner of the dog, regardless of the former viciousness of the dog or the owner's knowledge of such viciousness."
Injured dog bite victims can seek damages including medical expenses, lost wages, hospitalization, cost of cosmetic surgery, disfigurement, psychological counseling, pain and suffering and emotional distress.
Our law firm has helped dog bite victims of various ages including mail carriers. Victims in such cases would be well advised to contact an experienced Los Angeles personal injury lawyer who will ensure that the negligent dog owner is held liable and that the victims' rights are protected.