Johnson & Johnson To Pay $7.7 Million in Punitive Damages in Vaginal Mesh Case
Johnson & Johnson has been told to pay $7.76 million in punitive damages to a woman who has already won a $3.35 million compensatory award for serious injuries and complications blamed on the company's transvaginal mesh device. The punitive damages were awarded by a New Jersey jury on February 28, 2013.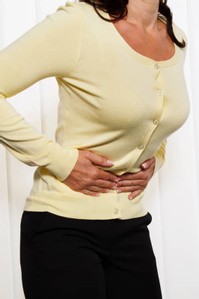 The verdict came in the first of 4,000 lawsuits to go to trial over the Gynecare Prolift mesh made by Ethicon, a subsidiary of Johnson & Johnson. The jury, comprising six men and three women, turned in the verdicts after a six-week trial that included expert testimony from both sides.
The plaintiff in this case, Linda Gross, alleged that she suffered constant pain after receiving the Gynecare Prolift mesh implant to shore up weakened pelvic muscles. She also testified that she underwent 18 surgeries to correct the problems caused by the mesh. Gross also told the jury that the company misled her when it came to the safety of the mesh and the procedure.
The jury on Feb. 25 awarded $3.35 million in compensatory damages in this case finding that J & J and Ethicon failed to warn Gross's surgeon about the risks of the device and fraudulently misled her about the risks. Ethicon has already said that it will award the punitive verdict as well as the compensatory award.
Punitive Damages
As the term itself suggests, the goal of punitive damages is to punish the defendant. Punitive damages are also intended to reform or deter the defendant and others from engaging in conduct similar to that which formed the basis of the lawsuit in question.
Punitive damages are often awarded in cases where compensatory damages are deemed an inadequate remedy. Punitive damages are often awarded in personal injury cases – specifically product liability cases involving large corporations – where the defendant's conduct was "egregiously insidious."
How Punitive Damages Work
The plaintiff's attorneys in this case showed the jury that their punitive damages will hardly dent this pharmaceutical giant's bottom line. During the court hearing, we learned that J & J's assets total to $121.3 billion. Their advertising and marketing expenses alone were $20.9 billion in 2012, which amounts to $57 million a day.
The money that was awarded to Gross — $3.35 million – is spent by this corporation every 45 minutes. The defendants questioned these calculations. But the jurors in this case made a decision to send a strong message to J & J and other mesh implant manufacturers that such negligence is unacceptable, which in essence, is the goal of punitive damages.