Is CarMax Selling Unrepaired Recalled Cars?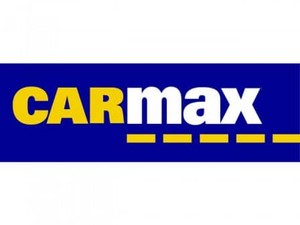 Two California consumer groups want CarMax to stop selling used cars that have been recalled, but not repaired.
According to a news report in the Los Angeles Times, the California Public Interest Research Group and the Consumers for Auto Reliability and Safety Foundation are asking the state's attorney general and Department of Motor Vehicles to investigate the sales practices of used car giant CarMax.
Safety advocates say the auto retailer routinely sells recalled vehicles unrepaired in spite of advertising to consumers that its vehicles undergo rigorous quality inspections.
Researchers apparently visited two of CarMax's 18 stores in California, one in Oxnard and one in Sacramento.
They checked vehicle identification numbers with a federal database to track if they've been recalled and repaired. They found that more than 10 percent of the 455 cars in the Oxnard store had unrepaired recalls. Seven were subjected to two or more recalls.
In Sacramento, 9 percent of the 386 vehicles had been recalled, but not repaired.
Safety defects included fire hazards, engine stalling and airbags that could fail to deploy in the event of a crash.
Loophole In Federal Law
Federal law prohibits auto dealers from selling new cars that have been recalled for a safety defect. However, no such restriction applies to used cars.
California does not prohibit used car dealers from selling unrepaired vehicles.
The consumer groups that are calling for the investigation into CarMax's practices are saying that the company could be violating a number of state laws and motor vehicle regulations when it sells "certified" vehicles with known safety defects.
Some of the violations include a bait and switch infraction where a consumer is told he or she is getting a safe vehicle, but is switched to a defective vehicle.
Consumer Safety Is Crucial
There is no question that this is a dangerous practice that puts millions of consumers nationwide in harm's way.
In 2014 alone, automakers recalled about 64 million vehicles in the United States. That's one out of four cars on the road.
CarMax sells about 580,000 used vehicles annually nationwide through its network of 147 stores.
We're talking about vehicles that were recalled for defects that could kill people – defective ignition switches, exploding airbags and faulty fuel tanks that could explode or ignite during a crash.
This is unacceptable.
CarMax and other used car dealers who "certify" pre-owned vehicles should be required to fix recalled vehicles before they sell them.
As California auto product liability attorneys who represent the rights of injured victims and their families, we support this move by consumer groups to call for an immediate investigation and action on this crucial matter.