Illinois Yaz Attorney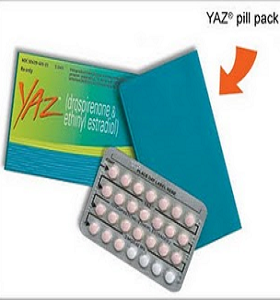 As victims across the nation continue to come forward with claims of injuries related to their use of Yaz, the Yaz lawyers at Bisnar Chase are providing all Illinois patients who have taken medications containing Drospirenone with free Yaz lawsuit information.
Brian Chase, chief litigator at the Bisnar Chase law firm, has been assisting victims of Yaz and Yasmin since news broke that the medications may be causing harmful side effects. Mr. Chase has obtained several multimillion dollar product defect verdicts and settlements, including a 24.7 million dollar verdict in August of 2011.
Yaz Side Effects
Side effects associated with the use of Yaz and Yasmin range from mild to severe. If you have suffered from any of the following side effects while using Yaz, it may be in your best interest to speak with our Yaz attorneys immediately.
Stroke
Liver Tumors
Deep Vein Thrombosis (DVT)
Heart Attack
Gallbladder Disease
Pulmonary Embolism
Illinois Yaz Lawsuit Information
The British Medical Journal published studies from The University of Copenhagen which were able to link the chemicals utilized in Yaz to blood clots. In October of 2011, the FDA released a study which found that drugs similar to Yaz may cause a 74% increase in risk of developing pulmonary embolism, blood clots, and Deep Venous Thrombosis (DVT)
According to a federal Litigation court in Illinois, more than 11,000 people have filed Yaz lawsuits. The formal case is known as Yasmin and Yaz (Drospirenone) Marketing, Sales Practices and Products Liability Litigation.
Those who have suffered injuries as a result of taking Yaz or Yasmin have a limited amount of time to file a claim for damages. Judge Herndon recently gave orders allowing inflicted parties an additional 60 days to obtain settlements for their injuries.
Illinois Yaz Lawyers
For matters involving Yaz injuries in Illinois, call 1-800-561-4887 to speak with a Bisnar Chase class action lawyer.
The attorneys at Bisnar Chase have recovered more than two hundred million dollars for their clients while sustaining a 97.5% success rate. They offer free no obligation consultations and a "No Win No Fee Guarantee".
Disclaimer: Bisnar Chase attorneys handle Yaz cases nationwide from their Newport Beach, Ca office where they are licensed. Victims in Illinois may call Bisnar Chase to receive representation for their Illinois Yaz lawsuit. Bisnar Chase is not soliciting victims in states for which they are not licensed.