Ikea Recalls 27 Million Dressers After Two Child Deaths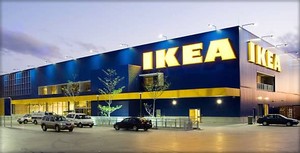 Ikea is issuing a defective product recall for about 27 million chests and dressers because they pose the danger of tipping and crushing young children if they are not anchored to the wall.
According to an ABC news report, two children died in 2014 after Ikea's Malm chest fell on top of them.
Ikea says it received reports of three additional deaths since 1989 from tip-overs involving other models of Ikea chests and dressers.
Although this is considered a recall, Ikea will not take returns. Instead consumers are asked to order or pick up a new free wall anchoring kit for the affects chests and dressers.
Consumers should move unanchored chests and dressers into storage or other areas where children cannot easily access them until they can be anchored.
Furniture Tip-Over Accidents
According to the U.S. Consumer Product Safety Commission (CPSC), furniture and television tip-overs kill one child every two weeks and injure one every 24 minutes in the United States.
In February 2014, a 2-year-old Pennsylvania boy died after a Malm six-drawer chest tipped over and fatally pinned him against his bed.
A nearly 2-year-old child from Washington died in June of last year after he became trapped beneath a three-drawer Malm chest that tipped. Neither chest was secured to the wall.
How You Can Prevent a Tragedy
There are several measures you can take to prevent furniture and TV tip-overs that can be fatal for young children:
Attach furniture such as dressers and bookshelves to the wall using safety straps, L-brackets or other secure attachment devices.
Place televisions on a low, wide base, and push it as far back on its base as possible.
Safety straps are available that do not require drilling holes in furniture and can secure items up to 100 pounds.
Place heaver items on lower shelves or bookcases or entertainment centers.
Install drawer stops on all draws.
Use desks with wide legs or solid bases.
Don't place toys or other items children may be interested in high on shelves or on top of the TV. Children may climb up the furniture to reach these items.
If you or a loved one has been injured by a dangerous or defective product, you may be entitled to receive monetary compensation for injuries, damages and losses.
The best product defect law firms always offer a free consultation and comprehensive case evaluation to injured victims and their families.