Hyundai Recalls Sonata Cars for Transmission and Braking Issues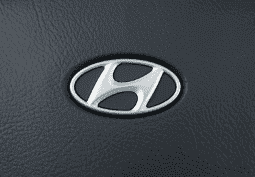 Hyundai Motor Company is recalling nearly 889,000 Sonata cars in two separate recalls because they may roll away when parked or have braking issues. According to a Detroit News report, the Korean automaker told the U.S. National Highway Traffic Safety Administration (NHTSA) that it is recalling the 2011-14 Sonatas manufactured from December 2009 through May because the shift cable can become disconnected preventing the car from being shifted out of park. This could also cause the vehicle to roll away after it is parked.
Hyundai has reportedly received 1,171 warranty claims relating to the Sonata shift cable becoming disconnected. When the recall begins, dealers will inspect and if required, repair the connection between the shift cable and lever at no charge to consumers.
 Lack of Braking Effectiveness
In addition, Hyundai is recalling 5,650 2015 Sonatas because one or both of the front brake calipers may crack, reducing braking effectiveness and lengthening the distance required to stop the vehicle, increasing the risk of a crash. The automaker has already contacted the vehicle owners and instructed them not to drive their vehicles until dealers replace the affected brake calipers.
Hyundai has also issued a stop sale order to dealers for vehicles on lots that have not yet been sold. This recall was spurred by an investigation stemming from a report by a dealer that the brake pedal of a Sonata "went to the floor at stops." It was determined in that case that the left front brake caliper had fractured. No crashes have been reported related to these brake issues.
 Warning to Consumers
These safety recalls are meant as serious warnings to consumers and vehicle owners should take these alerts very seriously. Both of these safety defects reported by Hyundai have the potential to result in major injury or even fatality incidents. If you own one of these vehicles, please take it to a Hyundai dealer right away for a thorough inspection and necessary repairs. Remember, after a safety recall, the repairs should always be done free of cost. If you or a loved one has been injured due to these auto defects, please contact an experienced auto product liability attorney to obtain more information about pursuing your legal rights.