Honda Issues Recall After Another Death Linked To Takata Airbag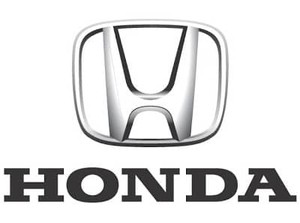 As federal officials increase scrutiny over defective Takata airbags, Honda has confirmed that the driver of one of its cars died in July after a Takata airbag exploded.
According to a New York Times news report, this is the fifth death linked to the defective airbags.
The latest report is about a driver who was pregnant when she was killed in Kuala Lumpur, Malaysia.
Her unborn baby also died.
In this case, the driver crashed into another vehicle and her airbag exploded causing the inflator case to break. The female driver died on the spot. The car the woman was driving was registered in Brunei and manufactured in Thailand.
This is the first fatal accident linked to a Takata airbag outside the United States and has spurred a new round of recalls of about 170,000 Honda vehicles in Europe and Asia.
Apparently these vehicles could contain degraded or explosive propellant, which they say, is what caused the woman's 2003 Honda City airbag to deploy with such violent force and send metal debris into the driver.
Ongoing Investigation
Takata has received a subpoena for documents relating to airbag defects from a federal grand jury in the Southern District of New York. The Senate Commerce Committee has also scheduled a hearing on Takata's airbag issue for next week.
Representatives from Takata, Toyota, Chrysler, Honda and the National Highway Traffic Safety Administration are expected to testify at this hearing. The latest recall this week is Honda's tenth over this defect.
This brings the total number of cars recalled over Takata airbags to 14.3 million worldwide, nearly half of those Hondas.
Takata is also the subject of an investigation after reports came out last week that Takata chose to ignore the results of secret tests a decade ago, which showed that these airbags could explode abnormally and cause severe injuries or even deaths.
Compensation for Victims and Families
If you own a vehicle that has been recalled for a defective Takata airbag, please do not take it lightly. Schedule an appointment with your dealer right away. Some manufacturers have announced that they don't have the replacement airbags available.
Toyota has asked consumers to remove the airbag until a replacement is available. This can be dangerous because vehicle occupants have no protection if a crash occurs.
If you or a loved one has been injured, or, if you have lost a loved one as the result of a defective Takata airbag, please contact us here at Bisnar Chase.  We have successfully handled auto defect cases against large manufacturers.