Bisnar Chase Hip Recall Attorneys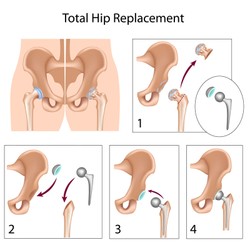 For over thirty years, the attorneys at Bisnar and Chase have been assisting victims of defective products. Having recovered hundreds of millions of dollars in verdicts and settlements for over 6,000 clients, the hip recall attorneys at Bisnar and Chase will get you the help you need to get you and your family back on your feet. Recovering from the injustice of a defective product is a difficult burden to bear, let alone trying to pay outrageous medical bills and enduring conversations with the unapologetic companies responsible for your injuries. We believe that victims of these defective hip implants not only have a right to compensation for their medical expenses, but for their pain and suffering that is related to the experience that they have suffered through.
If you or a loved one have suffered injuries as the result of a defective metal hip implant, call a Bisnar and Chase expert at 1-800-561-4887 NOW. Victims of defective hips have a limited amount of time to pursue a claim for damages, depending on the date of your implant and other factors. If a claimant exceeds the amount of time allowed by law to pursue compensation, it is practically impossible to obtain reimbursements for any of your expenses. Call now to take advantage of a free, no obligation consultation with a defective hip replacement expert.
Hip Recall Lawyers Identify Defective Devices
Several defective hips have been identified, but more patients are continuing to come forward with claims for damages against companies who have yet to recall their hip implants. Whether your hip replacement device has been recalled or not, it is in your best interest to request an evaluation if you are suffering from pain in the area of your hip replacement.
The following manufacturers are receiving the most attention and are producing devices for which many of our defective hip clients are suffering severe to life-threatening side effects.
Depuy Orthopaedics
Biomet
Wright Conserve
Zimmer Holdings, Inc.
Hip Replacement Failure Side Effects
Side effects listed for defective hip replacements range from mild to severe, but every side effect has the risk of increasing in severity if it is not treated in a timely manner. If you are suffering from any of the following pains and are using a hip replacement device that you have yet to have reexamined, consult with your physician immediately.
Hip, lower bag, groin, or leg swelling
Squeaking, clicking, and popping from the hip joint
Metallosis (metal from the device seeps into the blood stream)
Hip Implant Failure Lawyers
No matter the severity of your injuries, speaking with an experienced Bisnar and Chase hip implant failure attorney is in your best interest. They will give you more information about the current recall and won't charge you a dime. If you choose to retain their services, their history of record-breaking verdicts and high client satisfaction will give you the peace of mind to trust them with your case. Call 1-800-561-4887 to move your case forward.