GM Issues Three More Recalls For Ignition Defects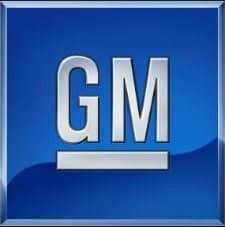 General Motors has announced three new recalls affecting more than 83,000 SUVs and pickup trucks that may have defective ignition systems.
According to a Reuters news report, no crashes or injuries have been reported from these latest round of recalls, which focus on a potential defect in the vehicles' electrical systems.
So far, ignition problems have triggered dozens of recalls from General Motors throughout 2014.
The automaker recalled more than 2.5 million vehicles following accidents that caused at least 40 deaths and scores of injuries.
Details of the Recall
The report states that the defect can cause the ignition lock actuator to bind making turning the key difficult or causing the ignition to get stuck in the "start" position.
A GM spokesperson said the latest issue was discovered in an internal review following warranty party returns. The faulty ignition could cause a vehicle to stall, with airbags failing to deploy in the event of the crash.
The recall includes 83,572 2011-12 model year Chevy Silverado HD, Silverado LD, Suburban, Tahoe, Avalanche, GMC Sierra LD, Sierra HD, Yukon, Yukon XL and Cadillac Escalade.
Another recall concerned a faulty hose clamp in 56 Chevy Silverados and GMC Sierra pickup trucks built between September and October 2014.
The third recall covers 152 of the Chevy Silverado and GMC 1500 pickup trucks over concerns that the rear axle shaft could fracture while the vehicles are being driven.
A majority of GM's recalls in 2014 were related to the ignition system defect.
The compensation program established by the automaker has received more than 2,200 claims for injuries and deaths as a result of the issue.
Dangerous and Defective Vehicles
Based on this news report, the majority of the vehicles involved in this recall are being recalled for ignition issues that could potentially stall the vehicle, cause the ignition to get stuck or cause the airbags to malfunction.
These are all of course extremely dangerous and could result in major or even fatal injuries.
GM is also under investigation for failing to act promptly with regard to recalling its dangerous vehicles.
Safety advocates believe that a number of injuries and fatalities could have been prevented had GM issued a prompt recall. Documents suggest that GM knew about the ignition defects more than a decade ago and could have fixed the vehicles at under $1 per vehicle.
It appears GM chose not to do the right thing. If you or a loved one has been injured as a result of these or other defects, please contact Bisnar Chase who has successfully handled auto defect cases against large automakers, who will help protect their legal rights and options.