Former SpaceX Employee Sues Over Alleged Labor Law Violations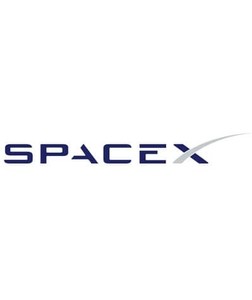 Los Angeles-based rocket manufacturer SpaceX is facing another employment lawsuit over its labor practices.
According to a report in the Los Angeles Times, this is the second of two lawsuits filed in Los Angeles County last week where a former employee alleges that the company violated state labor laws by denying them breaks and requiring them to work "off the clock."
The lawsuit by a former toolmaker accused the company's managers of pressuring workers with schedules and workloads, denying them the meal and rest breaks required under California labor laws.
The complaint also states that workers were not compensated for missed break periods and other work that the company required them to perform off the clock. This lawsuit came days after two other workers filed a complaint accusing SpaceX of improperly laying off hundreds of employees in late July without notice or compensation.
The most recent lawsuit seeks back pay with interest in addition to other damages and penalties. It also seeks class-action status to include other employees who may have faced similar mistreatment.
Rest and Meal Breaks
Under California labor law, employers are required to give 30-minute meal breaks to those who work more than five hours and a second meal break if the employee works for more than 10 hours.
In addition, the law requires employers to allow 10-minute rest breaks for every four hours worked.
Employers must also pay employees an extra hour of pay for each workday a meal break was not provided and an additional hour of pay for each workday when a rest break was not given.
The suit alleges that the violations have been occurring since August 2010.
Protecting Workers' Rights
It is fairly common for companies, even larger ones, to violate California's labor laws.
If you are harassed or exploited at work, it is important that you fight for your rights. A number of workers don't speak up or protest mistreatment because they worry about retaliation.
Remember, if you are a whistleblower reporting illegal employer practices, you are protected under the law. Your employer cannot fire you for truthfully reporting wrongdoing or dangerous practices in the workplace.
The experienced Los Angeles employment attorneys at Bisnar Chase have represented individual workers and class members in wage-related lawsuits. It is critical that you report any illegal or unfair practice at your workplace.
A knowledgeable employment lawyer can help fight for your rights and ensure that justice is served.