Ford Recalls Vehicles For Fuel Pump Defects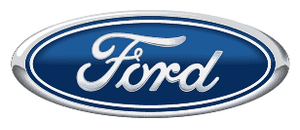 Ford has issued a vehicle defect recall for select 2014 models of the Ford Escape and 2015 models of the Lincoln MKC.
According to a report in The Car Connection, some of those vehicles may have fuel pump defects that could cause the devices to fail in traffic.
Documents filed with NHTSA show that contamination, due to improper nickel plating of certain components in the fuel pump, may cause excessive pump friction, potentially resulting in fuel pump failure.
This could happen at any time, which means that owners might find suddenly that their car won't start or that their car is stalled in traffic and wouldn't start up again.
The recall includes 2014 Ford Escape models built between April 15, 2014 and May 8, 2014 as well as 2015 Lincoln MKC models built between April 21, 2014 and May 15, 2014.
According to Ford, the recall affects about 9,038 vehicles registered in the United States. The automaker says it will mail recall notices to owners in late February.
Owners can then take their vehicles to Ford and Lincoln dealers who will replace the fuel pump at no charge.
If you believe that you own one of these vehicles, please contact Ford at 1-866-436-7332.
Stalling Dangers
Based on this news report, it appears that these vehicles could suddenly stall when the vehicle is in motion, if the fuel pump fails. This could lead to a serious injury car accident.
When a vehicle stalls in traffic, there is the added danger of getting hit by other vehicle that may not be able to stop in time to avoid the collision. Such rear-end crashes could cause serious head injuries, whiplash or spinal cord trauma depending on the speed at which the collisions occur.
Even low-speed rear-end crashes can have devastating consequences especially if the seatback collapses.
Auto Product Liability Issues
If you or a loved one has been injured in a car accident as the result of a defective vehicle or faulty part, you can file a product liability lawsuit against the automaker for damages including medical expenses, lost wages, hospitalization, rehabilitation, pain and suffering and emotional distress.
If you have lost a loved one due to a defective auto, you can file a wrongful death lawsuit seeking damages as well.
The best auto defect law firms will have the ability to dedicate their resources to thoroughly investigating your case and helping you obtaining the best possible outcome and recovery.