E-Cigarette Commercials to Hit Television Amid Swirling Controversy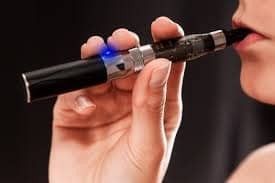 As a product liability attorney, I have issues with the onslaught of e-smokers coming out in what seems like droves. Whenever a new product hits the market and the only one telling us it's safe is the maker, that causes me concern.
There is much more that needs to be understood about the potential dangers of electronic cigarettes. Especially if they are going to be advertised across our televisions in millions of households with young children and teens watching.
Even as the U.S. Food and Drug Administration (FDA) is poised to propose curbs on battery-powered E-cigarettes, the electronic cigarette industry has big television advertising plans for 2014.
According to a report in The Wall Street Journal, politicians and anti-tobacco groups have called to regulate these devices just like traditional cigarettes, which have not been allowed in TV commercials for more than 40 years. Experts view the E-cigarette industry's move to unleash a flurry of new national TV ads as a way to reach out to as many consumers as possible and cement their brands nationally.
 What are E-Cigarettes?
Electronic cigarettes and vaporizer cigarettes are devices that emit doses of vaporized nicotine that are inhaled. The device is battery-operated and can also emit non-nicotine vaporized solutions. Manufacturers say they are an alternative for tobacco smokers who want to avoid inhaling smoke. E-cigarettes are reusable with replaceable and refillable cartridges. Some are disposable. Unlike traditional smokes, E-cigarettes can be smoked in public even in jurisdictions that have banned public smoking. New York City recently banned E-cigarettes in public places. Also, these devices are not regulated or taxed like traditional cigarettes.
 Are E-Cigarettes Harmful?
Although the debate has been raging on this issue for the last few years, there have been several alarming studies. In 2009, the FDA's analysis of E-cigarettes from two leading brands found that the samples contained carcinogens and other hazardous chemicals including diethylene glycol, which is found in antifreeze. Last year, a report from Greek researchers found that using these electronic cigarettes increased breathing difficulties in both smokers and non-smokers.
Here are some other deeply disturbing facts about these cigarettes. Unlike other tobacco products, E-cigarettes can be sold to minors. They may also be bought legally online. While cigarette companies have argued that they don't market to kids, E-cigarettes come in flavors such as cherry, bubble gum, strawberry, vanilla, and cookies and cream milk shake.
 The Fight Against E-cigs
Safety advocates believe that this new marketing blitz in 2014, picturing E-cigs as cool and safe, can cause significant harm and undo decades of work that has been done to de-glamorize smoking among the youth. E-cigarette companies already spent more than $15 million on TV ads in the first nine months of 2013.
Now two of the nation's largest tobacco companies, Altria Group that makes Marlboro and Reynolds American that makes Camel, are getting into the E-cig business. Are E-cigarettes a safe alternative as the tobacco companies say or are they here to create health problems for the next few generations to come? This is an important question we need to answer today so we can protect our youth and stay away from repeating the same mistake we made not too long ago.