Dealing With A Dangerous Elderly Driver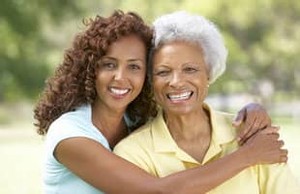 If you are having trouble taking away the car keys from your mom, dad or elderly relative, you are probably not alone.
Older people often seem to be stubborn when it comes to protecting their independence and mobility.
Who can blame them? In many parts of the country, including Southern California, if you lack mobility, you don't have a life.
Many people, as they grow older, find that their quality life depends on their ability to get to places: to buy groceries, meet up with friends and travel.
Older Drivers are Vulnerable
However, studies show that physical cognitive and visual abilities do decline with advancing age. Many older drivers also take medications, which can impair driving ability.
Also, compared with younger drivers, senior drivers are more likely to be involved in elderly car accidents in the form of certain types of collisions such as angle crashes, overtaking or merging collisions and street intersection crashes.
According to the Insurance Institute of Highway Safety (IIHS), in the year 2012, multiple vehicle crashes at intersections accounted for 35 percent of the crashes for drivers 80 years and older compared with 18 percent for drivers between the ages of 20 and 49.
Asking Your Loved One to Stop Driving
As California car accident attorneys who have represented victims of older drivers, we know the dangers elderly drivers can sometimes present to the rest of us. It is important in such cases to persuade the driver to stop driving and seeking other means of transportation.
If you have an older family member who refuses to stop driving, please try these strategies:
Talk to other family members or friends who can intervene and help. Older drivers are more likely to listen to those outside the family when it comes to their driving. Be discreet and considerate of your loved one's feelings.
Talk to your loved one's doctor. Let your parent's primary care physician know that you think he or she must stop driving but is refusing to do so. Remember, unless you have medical power of attorney, the physician won't be able to discuss your loved one's health status with you. Even so, you can write or phone the physician to inform him or her that you believe your parent should stop driving.
File a report with the Department of Motor Vehicles, if other strategies fail. Police officers and physicians can also file unsafe driver reports with the DMV. Your letter should include your reasons for making the complaint as well as information about how the authority can contact your parent or loved one. Be specific while stating why your parent poses a driving risk.
If the person you are concerned about has a cognitive problem and can't understand the danger he poses to himself and others you may have to take extreme measures such as disabling the vehicle or hiding car keys.
However, experts caution that such steps must be taken only in cases where there is a clear danger and where the driver is incapable of understanding the risk.