Chrysler Says It Will Fix Recalled Jeeps Sooner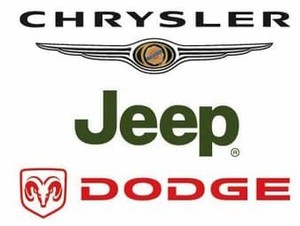 Chrysler Group LLC has told government safety regulators that it could add trailer hitches to recalled Jeep SUVs by March, much sooner than the several years estimated by federal regulators who had urged the automaker to quicken its pace for repairing the affected vehicles.
According to a Reuters news report, Chrysler made the statement that it would fix the recalled vehicles sooner in a filing with the U.S. National Highway Traffic Safety Administration (NHTSA), two weeks after the agency asked for an explanation on why it would take the automaker until 2018 to make the Jeep SUVs with rear fuel tanks safer by adding trailer hitches.
Jeeps with Defective Fuel Tanks
In June 2013, NHTSA and Chrysler announced the recall of about 1.56 million Jeep SUVs with rear fuel tanks because of a heightened risk of fire in the event of a rear-end crash.
As of June 2013, NHTSA had reported 51 deaths related to these defective autos. The vehicles affected by this recall were from the model years 2002 to 2007 Jeep Liberty and 1993-1998 Grand Cherokee vehicles.
In a nine-page response to NHTSA, Chrysler stated that it could get its supplier to increase production by paying for additional robots to manufacture the hitches. The estimated cost of putting trailer hitch assemblies on the recalled SUV is about $151 million.
Chrysler has also changed the positioning of the fuel tanks of newer SUVs in front of the rear axle.
Their earlier positioning behind the rear axle left them exposed to a greater risk of fire in the event of a rear-end collision. Chrysler eventually resisted NHTSA's demand for the recall of these Jeeps but later relented.
Auto Product Liability Issues
Anyone who owns one of these recalled vehicles would be well advised to park it, if possible, until the fixes are made.
As reported by NHTSA, more than 50 people have died and many others have been injured as a result of these Jeep vehicles' defective design.
If you or a loved one has been injured or if you have lost a loved one as the result of a defective auto, please contact an experienced auto products liability attorney to obtain more information about pursuing your legal rights.
After the accident, it is important to preserve the vehicle in its current state, unaltered, so that an expert can examine it thoroughly for defects, malfunctions or design flaws.