Chrysler Recalls 850,000 SUVs for Braking Problem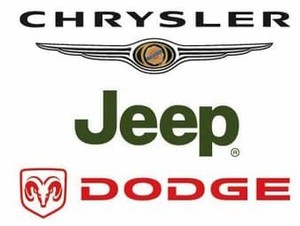 Chrysler is recalling more than 850,000 SUVs because of a possible braking issue.
According to a news report in The New York Times, the recall covers 2011 to 2014 Jeep Grand Cherokee and Dodge Durango models including about 644,000 in the United States.
The automaker informed the National Highway Traffic Safety Administration (NHTSA) about the recall.
Chrysler said it is aware of one accident related to the problem, but that there were no injuries.
Braking Issue Due to Corrosion
Chrysler officials said they first became aware of the problem last spring.
Chrysler said in their report that there was a corrosion problem with the brake booster caused by a "small amount of exposed, uncoated surface at the crimp joints."
This could allow water to enter the booster and the freeze. The driver may have to push harder than normal to slow down the vehicle if water does not enter the booster and there is a loss of vacuum.
In September, Chrysler began using an anti-corrosion coating on new parts.
When the recall begins Chrysler will install a shield in the vehicles, which will keep water from getting into the unit. The booster will be replaced only if a mechanic determined that it does not have "acceptable vacuum."
The recall also includes 42,000 Jeep Grand Cherokee and Dodge Durango models in Canada, 21,000 in Mexico and almost 160,000 outside North America.
Auto Product Liability Issues
Auto manufacturers are required under federal law to inform NHTSA about its plan for a recall within five business days of becoming aware of a safety problem or pay a civil penalty.
When a vehicle's brakes fail or when a driver has an issue with braking on time, the consequences can be devastating. In addition to the driver or the vehicle's occupants getting injured, pedestrians, bicyclists and other passers by can also be put in harm's way.
Anyone who has been injured as the result of a defective auto would be well advised to contact an experienced auto products liability lawyer who has successfully handled similar cases against large car manufacturers.
Injured victims can seek compensation to cover medical expenses, lost wages, hospitalization, rehabilitation, pain and suffering and emotional distress.
The best auto defect law firms will always offer a free consultation and comprehensive case evaluation to injured victims and their families.