Are You A Victim of a Defective Drug? We Can Help.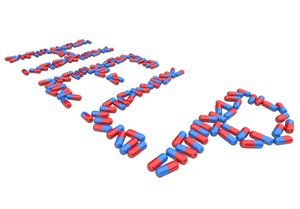 Nothing is more unnerving than realizing that you have been the victim of a defective drug. That your symptoms are not really those of a cold or flu but are instead part of a bigger problem – the fact that you have ingested drugs that were not upheld to a standard of quality that would be expected from a major manufacturer.
There are many drug recalls every year due to pharmaceutical defects. In fact, as recently as 2009 drug recalls were up over 309 percent. These recalls occur because the pharmaceutical companies put profits above the people, rather than health of the people above profits. They care more about squeezing as much money out of a single drug rather than making sure that prescriptions are safe. Should these companies get away with it? Absolutely not.
If you have been the victim of a defective drug, it is imperative that you act immediately. And we can help. We can work with you to determine whether or not you have a case. We can help you figure out what the next step is in recovering damages that arise as a result of you taking a defective drug.
It is the responsibility of drug companies to ensure that the drugs they manufacture do not have any overages of substances, no defective reactions, and that they develop the highest quality drug possible. Unfortunately, this is not always the case. Processes in manufacturing can go awry which leads to dangerous circumstances for consumers. Either way you end up getting the short end of the stick. Should the pharmaceutical companies be getting away with this? Absolutely not.
 That's where we can help. If you've been the victim of a defective drug, help from highly rated pharmaceutical lawyers is available for your situation. Give us a call today so that we can go over your situation in further detail. Call us at 1-800-561-4887.