About Bisnar Chase Personal Injury Attorneys
Our Mission Statement:
"To provide superior client representation in a compassionate and professional manner while making our world a safer place."
This handcrafted mission statement is the Bisnar Chase guide to how we represent you. It sets the service standard you can expect from us. It explains what we do and why we do it.
"provide superior client representation..." means providing you the highest quality of representation in our industry. It means being relentless on your behalf. It means being efficient in getting you the largest recovery your circumstances allow.
"in a compassionate and professional manner..." means being sensitive to your situation and understanding your needs. It means accomplishing your goals in accordance with the highest standards of our industry. It means representing you with dignity and class.
"while making our world a safer place..." means the work we do for you adds to the common good. What happened to you will be less likely to happen to someone else because you partnered with us to hold the wrongdoer accountable. By holding wrongdoers accountable, we encourage people to be responsible for their actions, we encourage manufacturers to build safer products, we encourage employers to treat their employees fairly and we encourage governments to properly carry out their duties. By holding wrongdoers accountable there will be less wrong-doing and our world will be a safer, gentler place for us all.
To learn more about our attorneys and how they embody our mission statement, visit our attorneys page.
What Makes Us Different?
Other than hundreds of millions of dollars recovered for thousands of satisfied clients, multiple "Attorney of the Year" awards, four "Best Places to Work awards', and a "Community Hero" award, what makes us different than the other great personal injury law firms?
Passionate Legal Representation Is What Makes Us Different
The passionate representation of people like you is what makes us different. From your first phone call on, you will feel the passion our team has for taking care of you and for winning your case. You will sense that we are your legal dream team.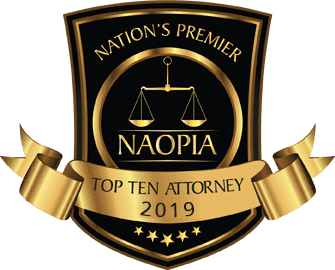 -- Passion is winning your case when others said it couldn't be done.
-- Passion is convincing the insurance adjusters or a jury that you were right all along.
-- Passion is collecting every cent your case, the law, and circumstance allow.
What you cannot tell until you call us or meet with us is how well we take care of our clients. You will be surprised at the level of personal service and professionalism you experience. You will be surprised how much your mind can be put at ease when you are comfortable and trust your legal team.
Give us a call. Check us out for yourself. You will immediately experience the difference that passionate representation makes.
Who We Represent -- We are Plaintiff's Attorneys
We represent people who have been seriously injured or lost a family member due to an accident or a defective product. We also represent people who have been denied employment rights.
How We Represent
Our law firm consists of nine attorneys divided into four litigation teams. Each litigation team is led by an experienced personal injury trial lawyer and includes a combination of paralegals and legal assistants. Brian Chase is our chief litigator and winner of multiple Attorney of the Year awards, and manages the litigation teams. He also is the lead litigator in our largest and most challenging cases. We have 32 total members on our team.
The Bisnar Chase Story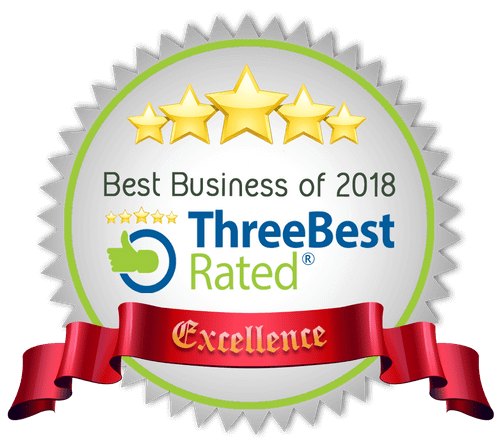 Where does our "passion" come from? John Bisnar started this law firm right out of law school in 1978. John went to law school believing a legal education would serve him better in a business career than earning another business degree. In his first month of law school he was seriously injured in a traffic collision by a negligent driver. The attorney who represented Mr. Bisnar, one of his law school professors, did a poor job representing him. From that experience John learned what it was like to need and depend upon an attorney for quality professional assistance and not get it. The professor was a famous personal injury attorney, yet John knew he could do a better job for clients.
Due to that experience, Mr. Bisnar vowed that his clients would get the quality of professional service that he wished he had received. With that vow Mr. Bisnar started Bisnar & Associates, a firm that he successfully operated for twenty years. In 1998, that firm evolved into Bisnar Chase with Brian Chase leading the litigation team and Mr. Bisnar focusing on our clients' needs, ensuring we live up to the vow. Today we serve a couple hundred clients at a time. And we work to live up to the vow each and every day.
Bisnar Chase has been named one of the Best Places To Work by the Orange County Business Journal every year since 2012. What that means is the Bisnar Chase team has a great working environment, and is highly engaged and motivated. It is Mr. Bisnar's belief that a well taken care of, highly engaged and motivated team of employees working in a cooperative team environment will result in superior representation and great results for the clients.
Named as one of only three law firms in Newport Beach as the best personal injury lawyers as seen in ThreeBestRated.com. With a strict vetting process, the directory only lists the top three performers in a given city based on their reviews, reputation, attention to detail and overall client satisfaction. Bisnar Chase has consistently delivered exceptional results for over four decades.
Try Us Out and See For Yourself! Call 800-561-4887
1301 Dove St. #120
Newport Beach, CA. 92660
Tel: 949-203-3814