Bisnar Chase Obtains $2 Million Settlement for Family of DUI Victim
Victory for the mother of a 51-year-old man killed in a collision caused by a drunk driver.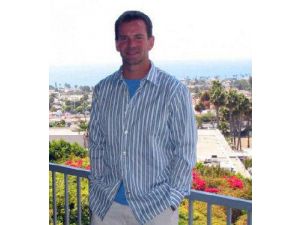 Newport Beach, Calif. Feb. 15, 2013 - On the evening of Oct. 16, 2009 on the state Route 73 toll road about a mile north of Laguna Canyon Road.
Brook Boynton was driving a 2004 Nissan Murano in the number two lane and defendant Richard Caselli was driving a 2001 Volvo S-60 in the number one lane.
Multiple witnesses stated that he was traveling at speeds over 100 mph. Caselli lost control on a downhill curve and the right front of his vehicle struck the left rear of Boynton's Nissan.
During this initial impact, the driver's seat of the Nissan collapsed backwards (known as seat back failure) and Boynton came out of his seatbelt as the vehicle tripped on the curb and rolled over several times. Boynton was then ejected from the vehicle as it rolled over and was pronounced dead at the scene.
Caselli was arrested on suspicion of drunk driving and gross vehicular manslaughter while intoxicated (Orange County Superior Court Case Number: 10ZF0082) and subsequent toxicology testing by the Orange County Sheriff's Crime Lab put his blood alcohol concentration (BAC) at .186, more than twice the legal limit.
He also tested positive for cocaine, according to court records. Caselli pleaded guilty to vehicular manslaughter while intoxicated on May 11, 2010 in the criminal case and served two and a half years in prison, court records (Case Number: 10ZF0082) indicate.
The DUI victim's sole heir, his 84-year-old mother Johnella Boynton, approached Bisnar Chase after being told by another law firm to simply accept Caselli's insurance limits of $15,000 and collect the additional $85,000 in uninsured motorist insurance on her son's policy, said Scott Ritsema, trial attorney at the Bisnar Chase personal injury law firm.
The legal team at Bisnar Chase filed a products liability case (Case Number 00509530) against Nissan, which eventually settled the case confidentially. Johnella Boynton's wrongful death lawsuit (Case Number: 00509530) against Caselli was set to go to trial on Feb. 25, when the case was settled Feb. 14 during a Mandatory Settlement Conference, Ritsema said.
The Boynton family was determined to hold Caselli accountable for his actions, Ritsema said. "Although money cannot bring back a loved one, this family got all of the justice they could get from our civil justice system," he said. "Mr. Caselli has this additional 'ball and chain' strapped to his ankle to remind him for the rest of his life of what he did to the Boynton family."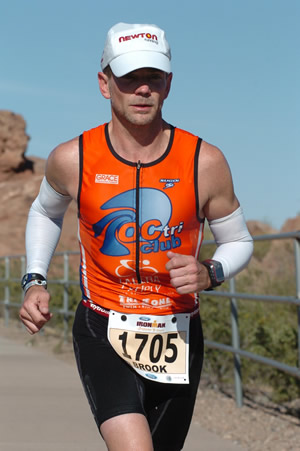 Brook was a member of the Orange County Triathlon Club and an amazing runner.
According to the website Triathica, he was such a good runner and so fit that some thought he must be part of a relay.
"Every time I saw him running in a triathlon I thought that he must be part of a relay because no one has legs that fresh after a long swim and bike ride". -Ron Saetermoe
Bisnar Chase represent victims of car accidents including DUI victims and seat back failures. The firm has been featured on a number of popular media outlets including Newsweek, Fox, NBC, and ABC and is known for its passionate pursuit of results for their clients. Since 1978, Bisnar Chase has recovered millions of dollars for victims and their families. For more information, please call 949-203-3814 or visit / for a free consultation. We are located at 1301 Dove Street #120, Newport Beach, CA 92660.