Millions of Recalled Cars Sold Without Needed Repairs
Attribution: This article is the syndication source of a recently released press release by Bisnar Chase on February 11, 2013.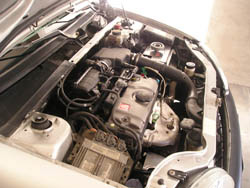 Every year, millions of recalled vehicles are sold without much-needed repairs to unsuspecting buyers. According to a Feb. 11 ABC news report, Carfax just completed a study, which shows that 2 million unrepaired recalled vehicles were offered for sale online just in the year 2012.
A recently completed Carfax study shows that more than 2 million recalled vehicles were sold to car buyers without the needed repairs last year. According to a Feb. 11 ABC news report, those sales were just online and only the sites that Carfax cataloged, giving reason to believe that the actual number is much higher.
Carfax can tell that the defective vehicles have been recalled but not fixed because federal officials make recall notices for certain vehicle makes and models available, the report states. Manufacturers and dealers track the vehicle identification numbers of the individual cars that are brought in for the needed repairs, according to the article.
The article states that consumers can be putting themselves and their families in grave danger by buying vehicles that may have been recalled for a host of safety defects. Some of the recently recalled vehicles have problems such as faulty airbags, fuel leaks, parking brakes that don't work and defective seatbelts.
These are all dangerous defects that could result in a crash or serious injuries to vehicle occupants in the event of a crash, the report states. On the other hand, consumers who are aware that they are about to buy a recalled, unrepaired vehicle can use that information as a bargaining chip for negotiating the price, the article states.
The lesson from this report is that consumers should be aware of recall notices and take them seriously whether they are buying or selling vehicles, says John Bisnar, founder of the Bisnar Chase personal injury law firm. "This information is very easy to check. You can try the National Highway Traffic Safety Administration's (NHTSA) website, http://www.SaferCar.gov or the Insurance Institute of Highway Safety's (IIHS) website, which also offers the same information at no cost."
Bisnar also calls for new legislation to require dealers to inform buyers that they are buying a defective vehicle that has not been fixed. "State law doesn't require that right now and it is very dangerous.
We now have sponsored federal legislation to require rental car companies to repair recalled vehicles before putting them on the road again. It is absolutely worth your time to check if the vehicle you are about to buy has been recalled. It takes just a few minutes and can help save you a lot of trouble and heartache."
About Bisnar Chase
The California auto defect lawyers of Bisnar Chase represent those who have suffered serious personal injuries as a result of auto product defects. The firm has been featured on a number of popular media outlets including Newsweek, Fox, NBC, and ABC and is known for its passionate pursuit of results for their clients.
For more information, please call 949-203-3814 or visit / for a free consultation. Our offices are located at 1301 Dove St Newport Beach, CA 92660.
Source: http://abcnews.go.com/Business/car-buyers-beware-millions-recalled-cars-sold-needed/story?id=18443148