Government Report Shows Medicare Paid $5.1 Billion for Poor Nursing Home Care
Attribution: This article is the syndication source of a recently released press release
Medicare paid about $5.1 billion for patients to stay in skilled nursing facilities that even failed to meet federal quality of care in 2009, a Feb. 27 Associated Press news article reported. According to the report, in some cases, patients were placed in dangerous and neglectful conditions.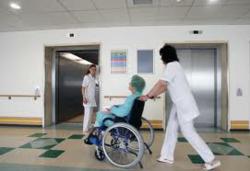 One out of every three times that patients ended up in nursing homes in 2009, they landed in facilities that failed to follow basic care requirements spelled out by the Department of Health and Human Services, the federal agency that administers Medicare, the article states.
Under federal law, nursing homes are required to write up care plans to fit the needs of each resident so that doctors, therapists and caregivers are on the same page when it comes to ensuring the patient's well-being, the report says. AP reports that many nursing home residents are going without the critical help they need and that the government is paying billions of taxpayer dollars to these skilled nursing facilities.
Federal investigators estimate that in out of five stays, patients' health problems were not even addressed in care plans, which falls way short of government directives in that regard, the report states. In other cases residents got therapy they did not need, which the report said, was lucrative for nursing homes because they would be reimbursed at a higher rate by Medicare.
"This report is shocking at many levels", said John Bisnar, founder of the Bisnar Chase personal injury law firm. "It is appalling that a number of nursing homes do not even provide their residents with basic care plans, which is a violation of federal law. These types of violations can put nursing home patients at risk of suffering serious injuries or even death."
"What is even more outrageous is the fact these nursing homes are taking billions of taxpayer dollars", Bisnar says. "Some of these care facilities apparently gave residents physical and occupational therapy they did not need just to pocket the Medicare dollars. But the facilities also failed to provide basic care to residents such as formulating a care plan that would ensure their physical, mental and psychological well-being."
Bisnar says nursing homes that receive taxpayer dollars should have accountability. "The funding for these facilities must be tied to the nursing homes' ability to meet basic requirements with regard to patient care. The agency should also strengthen enforcement of its regulations and oversight."
For more information, please call 949-203-3814 or visit / for a free consultation. We are located at 1301 Dove Street #120, Newport Beach, CA 92660.
Source:
http://bigstory.ap.org/article/medicare-paid-51b-poor-nursing-home-care-0