Nurse Fired after Reporting Alleged Patient Neglect & Files Lawsuit
Attribution: This article is the syndication source of a recently released press release by Bisnar Chase on February 11, 2013
A licensed vocational nurse filed a lawsuit (Case Number 4:13-cv-00051) against her former employer, claiming that she was fired after making good faith reports of patient neglect and abuse to supervisors. According to a Feb. 5 article in The Southeast Texas Record, Susan J. Rapp was a nurse assigned to a patient's home health care and lodged a complaint against another nurse who also cared for the same patient.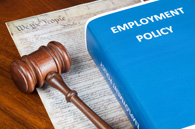 Susan J. Rapp, a licensed vocational nurse, has filed a lawsuit against Maxim Healthcare Services Inc., alleging that she was let go after reporting patient neglect and abuse, according to a Feb. 5 news report in The Southeast Texas Record. The lawsuit (Case Number 4:13-cv-00051), which was filed in the Eastern District of Texas, Sherman Division, alleges that Rapp was fired for reporting a day nurse's neglect and abuse of a patient she cared for at night.
Rapp alleges in the employment lawsuit that the problems she reported were not resolved and that she was further instructed by her supervisors not to document what she witnessed or the effects it had on the patient in the patient's medical records. Two weeks after she made the report, Rapp was terminated for allegedly "exhibiting unprofessional behavior, crossing professional boundaries, and inappropriately documenting her patient's medical records," The Record states.
The lawsuit (Case Number 4:13-cv-00051) accuses Maxim Healthcare of retaliating against Rapp for reporting a violation of the state's Health and Safety Code. The suit also asks the court to issue an injunction to stop the defendant from further unlawful employment practices and rehire Rapp, according to court documents.
It is illegal to fire an employee for reporting a violation of state or federal law in good faith, said John Bisnar, founder of the Bisnar Chase personal injury law firm. "There are state and federal laws that allow employees to report safety violations or wrongdoing in good faith. They have rights and cannot be retaliated against for doing the right thing."
Suing one's employer or former employer can be a stressful process, Bisnar said. "In most cases, these plaintiffs are fighting to clear their name and reputation. They are looking to have their day in court to prove that they did nothing wrong. It is not easy to stand up and fight against your employer or former employer. That is why plaintiffs in these types of cases require the help and guidance of an experienced employment lawyer who can help them navigate these troubled waters."
About Bisnar Chase
The California employment lawyers of Bisnar Chase represent victims of discrimination, harassment and retaliation at the workplace. The firm has been featured on a number of popular media outlets including Newsweek, Fox, NBC, and ABC and is known for its passionate pursuit of results for their clients. Our offices are located at 1301 Dove St. Newport Beach, CA 92660.
For more information, please call 949-203-3814 or visit / for a free consultation.
Bisnar Chase Personal Injury Attorneys
1301 Dove Street #120
Newport Beach, CA 92660
Sources: http://setexasrecord.com/news/281181-nurse-sues-former-employer-after-losing-job-for-reporting-patient-neglect