Jury Awards $63 Million to Teenager Who Lost Skin After Taking Motrin
Attribution: This article is the syndication source of a recently released press release by Bisnar Chase on February 11, 2013.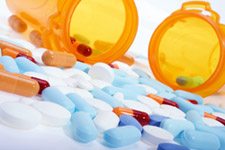 A jury (Case number: PLCV2007-00064) has awarded $63 million to a Massachusetts teen and her parents nearly a decade after she suffered a life threatening drug reaction that caused her to lose most of her skin after taking Johnson & Johnson's children's pain reliever, Motrin. According to a Feb. 14 CBS News report, the pharmaceutical giant and its subsidiary, McNeil-PPC Inc. have been ordered to pay Reckis and her family a total of $109 million including interest.
The family of a teenager, who lost most of her skin and suffered irreversible health consequences including organ damage, has been awarded $63 million in damages in a product liability lawsuit (Case number: PLCV2007-00064) nearly 10 years after she took Children's Motrin.
A Feb. 14 CBS News report states that a Plymouth Superior jury ordered pharmaceutical giant Johnson & Johnson and its subsidiary McNeil-PPC to pay Samantha Reckis and her parents a total of $109 million, which includes interest.
The article states that Samantha was 7 years old when she was given Motrin brand ibuprofen and suffered a side effect known as toxic epidermal necrolysis. She lost 90 percent of her skin, suffered brain damage and serious respiratory issues, leaving her with only 20 percent of lung capacity.
Surgeons had to drill through her skull to relieve the pressure on her brain, the report states. The medication inflamed her throat, mouth, eyes, esophagus, intestinal tract, respiratory and reproductive systems, forcing doctors to put her in a coma according to the article. The results of this defective drug reaction have been devastating.
The Reckis family filed the lawsuit (Case number: PLCV2007-00064) in January 2007 alleging that Samantha was blinded by Motrin and that the manufacturer failed to warn consumers that the drug could cause life threatening reactions.
The trial, which lasted five weeks, ended on Feb. 13 when the jury awarded $50 million in compensatory damages to Samantha and $6.5 million to each of her parents. McNeil has stated they are not pleased with the verdict and are exploring their legal options to appeal the decision, CBS News reports.
The landmark verdict is a victory for consumer safety, said John Bisnar, founder of the Bisnar Chase personal injury law firm. "I'm glad that this jury saw the facts of this case and the suffering endured by this child. Pharmaceutical companies have a duty and a responsibility to warn consumers about known, devastating drug effects. Consumers have a right to know what they are putting in their bodies."
Most pharmaceutical companies tend to rest easy after get their drugs approved by the U.S. Food and Drug Administration, said Bisnar. "Their responsibility doesn't end there. It is also their duty to equip consumers with facts and information, so consumers can make an informed decision about whether or not they want to use the drug.
Putting the dangers or risks associated with a particular drug is not the best marketing strategy for these companies. But, it is verdicts such as this one, that jolt product manufacturers to the realization that they need to start putting people ahead of profits."
About Bisnar Chase
Bisnar Chase represent victims who have suffered serious side effects as a result of defective drugs. The firm has been featured on a number of popular media outlets including Newsweek, Fox, NBC, and ABC and is known for its passionate pursuit of results for their clients.
For more information, please call 949-203-3814 or visit / for a free consultation. We are located at 1301 Dove Street #120, Newport Beach, CA 92660.
Source: http://www.cbsnews.com/8301-204_162-57569388/jury-awards-$63m-to-samantha-reckis-girl-who-lost-skin-after-taking-motrin/