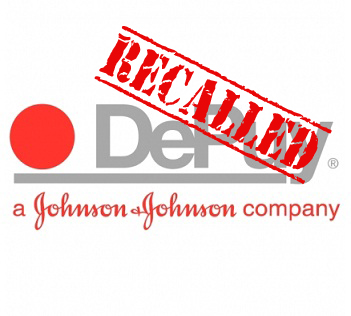 The California personal injury attorneys of Bisnar Chase Personal Injury Attorneys (bestatto-gatsby.netlify.app) have filed a lawsuit against Johnson & Johnson Services, Inc.; Johnson & Johnson, Inc.; Depuy Orthopedics, Inc.; Vail Consulting, LLC; Thomas Vail M.D.; and Thomas Schmalzried M.D. The lawsuit alleges the defendants designed, distributed, manufactured, sold and marketed a prosthetic hip implant device known as the "ASR System," that was ultimately defective. Because of its alleged defects, plaintiff Kenneth Eichler developed painful and dangerous complications, will have to undergo unnecessary and painful revision surgeries, and will have lifelong residual problems as a result. The lawsuit seeks damages for sustained severe personal injuries, severe emotional distress, mental anguish, economic losses, court costs and other related damages. The case is pending in the Superior Court of California, Los Angeles County, case # BC459289.
(PRWEB) June 02, 2011
In June 2008, plaintiff Kenneth Eichler underwent total hip replacement surgery and was implanted with the ASR System, a prosthetic device designed to replace a patient's natural hip joint due to disease, deterioration or fracture.
Shortly after surgery and as a result of the alleged defective nature of the prosthesis a component of the device eventually loosened and detached internally, creating metal debris inside the plaintiff's hip pocket. The lawsuit alleges that as a result of the device's failure and the subsequent detachment and metal fragments, the plaintiff suffers excruciating pain and the inability to walk and is now advised to undergo painful revision surgeries. Those surgeries consist of either some or all of the ASR components being surgically removed or "explanted" from the patient's body and replaced with new components.
Johnson & Johnson Hip Device Recalled Due to Defects
The lawsuit alleges data and information that only recently became known and publicly available shows that the ASR System had high rates of loosening, failure and dangerous metal debris release causing patients to develop complications to the point where they had to undergo revision surgeries.
The lawsuit also alleges that the implanting surgeon felt the ASR System was "too challenging" due to its abnormally high risks of early failure, that it generated unusual and dangerous levels of metal debris accumulation in many patients' bodies, and that it caused other complications following surgery.
The lawsuit goes on to allege that despite both actual and constructive notices of such problems and defects, the defendants continued to market, sell, promote and defend the defective device for years, never warning doctors or patients of its unacceptable risks.
Finally, the suit claims that after selling the ASR System for more than five years during which time the defendants received and concealed repeated warnings of aberrantly high failure rates - they decided to recall the device in August 2010.
"Hip replacement surgery, by its very nature, is invasive and painful," said Brian Chase, partner at Bisnar Chase Personal Injury Attorneys. "Surgeries that are successful require long recovery periods, let alone ones involving components with alleged defects. It's reprehensible to consider the defendants were aware of these defects, concealed these defects, and in turn, put innocent patients at risk of significant complications."
The defendants are being sued for civil damages for alleged liability, negligence and fraud due to manufacturing and design defects, failure to warn and failure to recall and/or retrofit the ASR System.
About Bisnar Chase Personal Injury Attorneys
The Bisnar Chase Personal Injury Attorneys Orange County Depuy lawyers represent people who have been very seriously injured or lost a family member due to an accident, a defective product such as a medical device, or negligence throughout California. The law firm has won a wide variety of challenging serious injury defective product cases against a number of Fortune 500 companies. Get a complimentary copy of The Seven Fatal Mistakes That Can Wreck Your California Personal Injury Claim. For more information, please visit bestatto-gatsby.netlify.app.
Click Here For More Hip Implant Press Releases