New Study: Hip Replacements More Likely to Fail in Women
Starting in 2014, the U.S. government will make it mandatory for pharmaceutical and medical device manufacturers to begin publicly reporting payments they make to doctors. According to a Feb. 1 news report by ProPublica, the release of this data in September 2014 would mark a milestone in the push to bring transparency into medicine.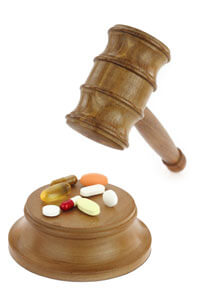 In September 2014, the government will release information about payments received by physicians from dug and medical device manufacturers. According to a Feb. 1 report by ProPublica, once posted, patients will be able to see if their doctors receive money from any of the companies whose products they prescribe.
ProPublica's own Dollars for Docs tool is a freely available source for members of the public to search and analyze the payments made since 2009 by a dozen drug companies, the report states. ProPublica compiled its database using information posted on the corporations' websites that was required as part of settlements with the federal government over allegations of improper marketing.
ProPublica states that this information was supposed to become public the beginning of this year under provisions of the Physicians Payments Sunshine Act, which was part of the 2010 health reform law. But federal officials instead released proposed regulations in December 2011 and have since been gathering and analyzing comments, the report states.
The data to be released in September 2014 will include payments made from August to December of this year, giving companies sufficient time to gather and report the information. The types of payments to be reported include speaking fees, consulting payments, research, gifts, food, entertainment, honoraria, research grants, royalties and license fees, among others, the report states.
It is important that patients and consumers know if their doctors have a financial relationship with the companies that make the medicines or medical devices they need, said John Bisnar, founder of the Bisnar Chase personal injury law firm.
"I'm really pleased to hear that this information is finally going to become public. When consumers know these facts and data, it allows them to have a dialog with their doctors and make an informed decision about the course of their treatment. There is no question that disclosure brings more credibility and accountability to the process."
A patient wants to feel confident about the choices his or her doctor is making, Bisnar said. "This is not because patients suspect that their doctors were somehow influenced by their relationships with drug makers or medical device companies. On the other hand, this transparency will allow patients to feel comfortable with the course of treatment their doctors have chosen for them. In addition, it will also promote accountability by holding those in the healthcare field responsible for the important decisions they make."
About Bisnar Chase
The California product liability lawyers of Bisnar Chase represent victims of defective products such as medications. The firm has been featured on a number of popular media outlets including Newsweek, Fox, NBC, and ABC and is known for its passionate pursuit of results for their clients. Since 1978, Bisnar Chase has recovered millions of dollars for victims of defective products.
For more information, please call 949-203-3814 or visit / for a free consultation.