Funeral Home Left Mother's Murdered Daughter's Body to Rot
Attribution: This article is the syndication source of a recently released press release by Bisnar Chase on February 13, 2013
Jessica Bachman was grief-stricken when she learned that her 2-year-old daughter, Ranasia Knight was beaten and killed by her former boyfriend (case no.13-0231, Lancaster County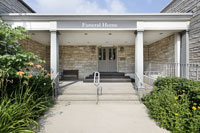 Prison). According to a Feb. 10 news report in The Intelligencer Journal, Bachman's pain was worsened when police told her that Ranasia's body was found rotting on a table at the basement of a local funeral home.
The mother of a 2-year-old girl murdered by her former boyfriend (case no.13-0231, Lancaster County Prison) says that the funeral home, which was supposed to cremate the child's body, allowed it to rot in a basement for a month. According to a Feb. 10 news report in The Intelligencer Journal, Jessica Bachman's 2-year-old daughter, Ranasia Knight, died on Jan. 12 from what Bachman thought was a fall down the stairs. However, on Jan. 14, Bachman's former boyfriend Lester Johnson, was arrested for the death of the child after he allegedly admitted to police that he kicked and punched the child, blinding her in one eye, fatally injuring her, the report said.
On Feb. 1, police told Bachman that they had found Ranasia's badly decomposed body on a table in the basement of a local funeral home, The Intelligencer Journal reports. Bachman's friend had paid the funeral director $400 to have Ranasia cremated and deliver the ashes to Bachman, but the director allegedly "acted strange" throughout the purpose avoiding her calls and making excuses for delays, the report states.
Bachman tells The Intelligencer Journal that she was promised that her daughter would be taken care of, but instead found out from the authorities that the little girl's body and three others had been abandoned in a case of what appears to be funeral home negligence. Police found the bodies during a raid of the funeral home after receiving complaints that the director had taken money, but not followed through with the cremations. Another funeral home took over Ranasia's care at no charge, the article states.
Reports of funeral home abuse are shocking, appalling and disgusting, said John Bisnar, founder of the Bisnar Chase personal injury law firm. "Losing a loved one is heartbreaking for families as it is. All that these families want is for their loved ones to be laid to rest with peace and dignity. Snatching away that sense of closure from grieving families is unacceptable."
Incidents of funeral home abuse are particularly egregious, Bisnar says. "It is important for victims of funeral home abuse to understand that they do have rights. Often funeral home abuse claims serve several purposes. They help right a wrong, they hold wrongdoers accountable and they create public awareness about negligent funeral homes."
About Bisnar Chase
The California personal injury lawyers of Bisnar Chase represent victims of funeral home abuse. The firm has been featured on a number of popular media outlets including Newsweek, Fox, NBC, and ABC and is known for its passionate pursuit of results for their clients.
For more information, please call 949-203-3814 or visit / for a free consultation. Our offices are located at 1301 Dove St., Newport Beach, CA 92660.
Source: http://lancasteronline.com/article/local/813347_Mother--who-lost-daughter--tells-of-dealings-with-funeral-director.html
Court record: http://www.lancasterpolice.com/news/press-releases/1-15-13-arrest-made-in-child-homicide/