DePuy Recalls Defective Knee Replacement
Attribution: This article is the syndication source of a recently released press release
Johnson & Johnson subsidiary, DePuy Orthopaedics, has recalled a knee replacement device because of its potential to cause fractures and other complications among the patients who receive them.
According to a Feb. 22 news report, the defective knee replacement can lead to loss of function, loss of limb, infection, compromised soft tissue or even death. The company has warned doctors and hospitals that the devices should not be used and any unused stock should be returned immediately, the report states.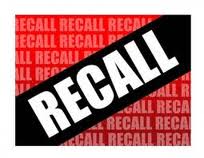 The device, which is called the LPS Diaphyseal Sleeve, is used to create a better fit and feel for patients receiving knee replacement with the company's LPS System, the article states. The U.S. Food and Drug Administration (FDA) has classified the Depuy recall as Class One, which is the most serious type of designation, usually given to products that could cause serious complications or death, the report states.
So far, the FDA has received 10 reports of fractures or loosening of the product, but no deaths, according to the article.
The report states that the announcement of this recall comes at a sensitive time for Johnson & Johnson when the U.S. Department of Justice announced that it is investigating the company's marketing of its hip replacements that were recalled in 2010. The company is facing more than 10,000 product liability lawsuits in connection with those recalled products, the ASR XL Hop, the article states.
"Medical device manufacturers have a responsibility not only to make products that are safe for consumers, but also issue timely recalls on products that have given rise to problems or health complications among those who have used them", said John Bisnar, founder of the Bisnar Chase personal injury law firm. "These are products that are placed inside people's bodies. There needs to be extensive research and testing before these devices are distributed or even approved."
"The potential complications listed here are extremely severe and worrisome", Bisnar said. "The list of side effects in this case includes loss of mobility, loss of limb, infection and even death. This product has the potential to have serious, adverse, life changing effects on the people who use them. While I'm relieved that J & J has taken the steps to recall these dangerous products, it remains to be seen how many patients have actually been affected by them and to what degree."
Bisnar Chase encourages users of the Depuy product to learn as much as they can about the device and to discuss at length with their doctor; the safest method in dealing with treatment options.
For more information, please call 949-203-3814 or visit / for a free consultation. We are located at 1301 Dove Street #120, Newport Beach, CA 92660.
Source:
http://harrismartin.com/article/15776/depuy-recalls-orthopedic-knee-sleeve-for-potential-device-fractures/
http://www.startribune.com/business/192523851.html?refer=y