Many Compounding Pharmacies in MA Fail Surprise Health Inspections
Attribution: This article is the syndication source of a recently released press release by Bisnar Chase on February 11, 2013
Only four out of 37 compounding pharmacies in Massachusetts made the grade after surprise health inspections over the last several months.
According to a Feb. 6 news report in The Boston Globe, the 37 pharmacies that were inspected are similar to the Framingham facility blamed for the fatal outbreak of fungal meningitis last year.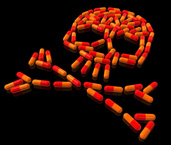 Surprise state inspections at 37 specialty pharmacies in Massachusetts show that only four have been complying with industry safety standards.
According to a Feb. 6 article in The Boston Globe, the inspected facilities are similar to the Framingham pharmacy that was shut down after a fatal fungal meningitis outbreak that has been blamed for 45 deaths and 700 illnesses nationwide.
The article reports that state inspectors found serious violations in 11 compounders prompting the state to temporarily shut down all or part of their operations while 21 others were cited for relatively minor violations.
The Department of Public Health began its inspections in October after New England Compounding Center's contaminated steroids were linked to a countrywide meningitis outbreak. Patient safety advocates say stricter oversight of the industry is a necessity not only in Massachusetts but nationwide.
The report states that many other states do not even require their pharmacies to follow nationally accepted safety guidelines when it comes to injectable and intravenous medications.
Compounding pharmacies usually prepare doses and formulations of drugs for individual patients that are not commonly available from drug makers, the article states.
The lack of oversight in this industry is absolutely appalling, said John Bisnar, founder of the Bisnar Chase personal injury law firm, which represents victims of defective drugs. "It is necessary that other states learn from the tragedy that has happened in Massachusetts and tighten up standards and procedures. To not even have basic safety requirements for medications that are injected into patients' bodies is absolutely unacceptable."
It is also deeply disturbing that many of these compounding pharmacies that were inspected had unsanitary conditions, Bisnar said. "Product manufacturers are required to provide items that are safe for their consumers. Whether it is furniture, medical devices, drugs or household appliances, manufacturers have the legal obligation to put on the market, products that are safe for consumers."
About Bisnar Chase
The California product liability lawyers of Bisnar Chase represent victims of defective products such as prescription drugs. The firm has been featured on a number of popular media outlets including Newsweek, Fox, NBC, and ABC and is known for its passionate pursuit of results for their clients. Since 1978, Bisnar Chase has recovered millions of dollars for victims of defective products.
For more information, please call 949-203-3814 or visit / for a free consultation. We are located at 1301 Dove Street #120, Newport Beach, CA 92660.
Source: http://www.boston.com/whitecoatnotes/2013/02/05/just-massachusetts-compounding-pharmacies-passed-surprise-health-inspections/zFT7FKklNPfj6EdW4tYu1L/story.html