Immediate Steps to Take After Being Injured in a Hotel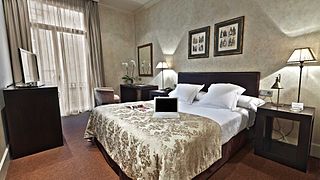 Hotels are often considered a getaway or a haven for travelers. However, a number of accidents, sometimes involving serious injuries or fatalities, do occur in California hotels. Southern California especially Orange County has a healthy tourism industry thanks to its world-famous amusement parks and sun-kissed beaches. This means that the occupancy rates in local hotels are high year-round.
The potential for injuries to occur at hotels is significant. Slip-and-fall accidents, trip-and-fall mishaps, swimming pool accidents such as drowning or near-drowning and electrocution are just a few examples of some of the serious injury accidents that could occur at hotels. There are several steps injured victims and their families would be well advised to take in the event they are injured or have lost a loved as the result of a hotel's negligence. These steps are necessary in order to help victims protect their legal rights and in the long run, their best interests.
Call the Authorities
If you have slipped and fallen or if you have been the victim of a crime at a hotel, it is important that you contact the authorities. If you have been seriously injured, call 911. If a criminal act was involved, make sure you file a police report. This not only ensures that you get your account of the incident into the report, but also serves as proof later that the incident did occur and that you were injured or suffered a loss as a result of the incident. Do not ignore this step. It could prove costly when you file your premises liability claim.
Contact the Hotel's Management
If you have, for example, slipped or tripped and injured yourself, do not feel ashamed or embarrassed. It is very likely that it was not your fault. Report the incident and what you believe caused it to an employee. Ideally, file a report with the hotel's manager. If you leave or fail to report the incident, the defendant may later deny that such an incident ever happened. When you report the incident, make sure that an incident report is prepared. Most importantly, make sure that you get a copy of that report. Make sure that you maintain a file documenting all communications with the hotel or its representatives.
Documenting What Happened
It is crucial that you document everything that happened. You can do this by taking pictures of where the incident occurred. For example, was there a broken or damaged stair that tripped you? Or did you trip on bunched-up carpeting? Was there a liquid spill on the floor on which you slipped and fell? These are all important details to have. If you have to get to a hospital right away or for some reason are unable to document the incident scene, ask a friend to take some photographs before the problem is hurriedly fixed or repaired. Also take photos of any bruises, swelling or lacerations on your body. Make sure the photos are dated. These visible signs of injury may also disappear quickly. So, it is important to document them visually as soon as possible.
Seeking Prompt Medical Attention
If you have been injured at a hotel, it is important that you seek medical attention right away. It is important to get checked out by a physician even if you don't feel injured initially. For example, in slip-and-fall accidents, you may not feel anything due to the initial shock of the fall. A number of injuries such as neck and back injuries may surface days or even weeks after the incident. When you seek prompt medical attention, you not only maximize your chances of having a quick and full recovery, but you also prevent injuries from getting worse and you have evidence to show that you took care of yourself right away.
Keep Track of all Your Expenses
Any type of serious injury accident results in significant physical, emotional and financial strain for victims and their families. If you have health insurance, most of your treatments will likely be covered under your policy. However, if you do not have health insurance or if you lack sufficient coverage, then, you may have to pay a number of expenses out of pocket. Even those who have proper insurance coverage may have to pay a number of items out of pocket such as physical therapy or chiropractic care. These bills can add up very quickly and pose a significant financial burden for victims and their families. It would be in the best interests of victims to keep track of all their expenses including medical expenses, therapy costs, lost wages and other expenses caused by their injuries.
Contact an Experienced Premises Liability Lawyer
If you have been injured as the result of a hotel's negligence, it is crucial that you seek the counsel and guidance of an experienced California hotel premises liability lawyer who will thoroughly review all aspects of your case and ensure that your legal rights and best interests are protected. A skilled personal injury lawyer will go after the at-fault parties and ensure that they are held accountable for all your injuries, damages and losses.
Call 949-203-3814 now to speak with our top premises liability lawyer. The call is free, but the help we can give you is priceless.