Why Do Federal Regulators Allow Regional Car Recalls?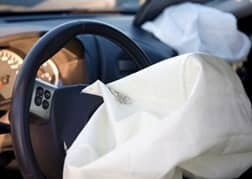 Two U.S. senators are asking why the nation's auto safety regulators allow car companies to recall vehicles only in certain parts of the country when a safety issue could rear its head anywhere.
According to a news report in the Associated Press, Democratic senators Richard Blumenthal of Connecticut and Edward Markey of Massachusetts cited a dangerous problem with exploding airbags as an example of how the U.S. National Highway Traffic Safety Administration (NHTSA) has let some automakers limit recalls to just a few high-humidity states while others issue recalls nationwide for the same problem.
Problem of Exploding Airbags
The recalls involve defective airbags manufactured by Takata Corp., which can rupture causing metal fragments to fly out when the airbags deploy in crashes. The problem has causes serious, sometimes, fatal injuries for drivers and passengers.
Automakers have so far recalled 12 million vehicles due to this problem. NHTSA is still investigating the problem to see if more vehicles should be recalled.
The issue has had an impact on most major car manufacturers including Honda, Toyota, Nissan, Mazda, General Motors, Ford, Chrysler, BMW and Mitsubishi.
Regional Recalls Can Be Dangerous
Auto safety advocates such as the Center for Auto Safety (founded by Ralph Nader) say that there are at least 20 million cars with these defective airbags on our roadways.
Some automakers have taken Takata's advice to do these regional recalls in states such as Florida, Hawaii, Puerto Rico and the U.S. Virgin Islands. According to Takata, the "absolute humidity" in these regions is higher than in other states causes the problem with the airbags.
Absolute humidity is a measurement of water vapor in the air compared to relative humidity, which measures moisture relative to the air temperature.
The senators have expressed concern saying that regional recalls could be dangerous because even though the cars with the defective cars are initially registered in one state, they may be sold to someone in another state or driven to another state that is not covered by the recall.
They questioned how absolute humidity is determined since a majority of weather forecasters use relative humidity. They also wanted to know if Honda is complying with a law requiring automakers to report safety problems that result in fatalities or serious injuries.
The Need for Better Enforcement
The issue of regional recalls is a serious concern because the vehicles manufactured or sold in one state easily make their way across state borders. There are also states that get extremely humid in the summer.
Does that put vehicle owners in a precarious position? It would seem so.
As auto defect attorneys who represent injured victims and their families, we would like to see better enforcement from NHTSA.
The agency should do the right thing and require automakers to issue a national recall instead of limiting it to just a few states, which of course would cost them a lot less.