Twitter Faces Gender Bias Lawsuit In California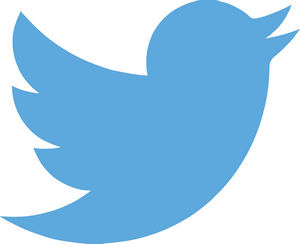 Twitter is the latest tech company to face allegations of gender bias.
According to a CNET news report, a former female software engineer is suing the microblogging service for allegedly using a secretive promotion process that favors men.
The plaintiff, Tina Huang, claims that Twitter alerts only certain people of job openings and promotion opportunities, often bypassing women.
Huang filed her class-action lawsuit in California state court in San Francisco, just one day after a former Facebook employee alleged that the company was discriminating against female employees.
Discrimination in Tech Companies
Facebook and Twitter are the latest tech companies facing allegations of gender bias.
On average tech companies are 70 percent white and male. These numbers along with a pervasive male-dominated culture have created debates and now lawsuits in Silicon Valley.
In her lawsuit, Huang says Twitter has no formal job application or promotion process. Instead, management committees make these decisions in secret without job postings or performance reviews.
The decisions are made by males and tend to favor males, the lawsuit alleges. Twitter has disputed Huang's allegations saying that she voluntarily left the company after they persuaded her to stay.
Sex-Based Discrimination in the Workplace
Gender discrimination involves treating an applicant or an employee unfavorably because of his or her sex.
This type of discrimination can also involve treating someone less favorably because of his or her connection with an organization or group is generally associated with people of a certain sex.
Federal law and California law forbids discrimination when it comes to any aspect of employment including hiring, firing, pay, job assignments, promotions, training, layoffs, fringe benefits and any other term or condition of employment.
Knowing Your Rights
Any type of discrimination in the workplace can adversely affect an individual's employment, career, housing, credit rating, access to medical services and access to education.
Such discrimination could also be a stark violation of a person's human rights.
If you have suffered discrimination in the workplace, you may be eligible to file a lawsuit against the person, entity or organization that committed the discriminatory act.
You may be eligible to receive monetary compensation for the losses you have sustained as a result of the discrimination.
An experienced California employment attorney will fight for your rights and help ensure that you are fairly compensated and that the wrongdoers are held accountable.