Trinity Conducts Crash Tests On Potentially Defective Guardrails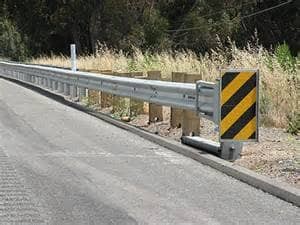 Trinity Industries conducted the second of eight crash tests of a potentially dangerous guardrail system as concerns remain about whether some of the units being evaluated are different than those previously installed.
According to a report in the New York Times, the testing in San Antonia is being overseen by the Federal Highway Administration.
The products in question are the ET-Plus guardrails manufactured by Trinity.
The federal agency's associate administrator told reporters after the crash tests that the guardrails seemed to be functioning normally.
Criticism Over Manner of Testing
Experts have criticized the manner in which these guardrails are being tested for safety and effectiveness. They say the crash tests should be done from an angle of about five degrees instead of zero, which they say better represents the types of crashes in which the guardrail malfunctioned.
Guardrail systems work by collapsing when struck from the front absorbing the impact of the crash and pushing the metal rail away from the vehicle.
Because of the design changes introduced in 2005, but not reported to the federal government, the ET-Plus guardrails could malfunction sending the rail into the vehicle and potentially injuring vehicle occupants seriously or fatally.
The Times reports that Joshua Harman, the federal whistle blower who prevailed in a False Claims Act lawsuit against Trinity said that the company had made another recent design change that has not been reported to the safety agency.
Trinity has denied making any such changes.
Injuries and Fatalities
There has been considerable outrage over loss of lives and limbs as a result of the defective Trinity guardrails.
The tests in San Antonio were spurred by widespread reports of lost limbs and painful deaths tied to these dangerous guardrails that have pierced vehicles.
At issue here is whether the guardrail heads or end terminals can absorb the impact of a head-on crash of up to 62 mph.
As product defect attorneys who represent injured victims and their families, we strongly believe that the tests currently being conducted should include guardrails that have not been modified for the benefit of the tests.
Another disturbing fact that was revealed is that Trinity engineers calculated that shaving off an inch on a key piece of metal would save about $2 for each end of the terminal.
An internal memo said that it would amount to a savings of $500,000 a year and $250,000 in five years.
Did Trinity make its products less safe to boost profits?
Only a test that is conducted honestly can determine that.