Trader Joe's Recalls Raw Walnuts For Salmonella Contamination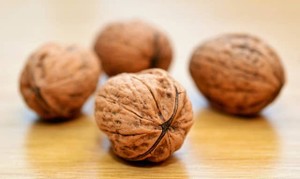 Trader Joe's is recalling raw walnuts due to potential danger of food poisoning.
According to an alert issued by the U.S. Food and Drug Administration (FDA), the walnuts could possibly be contaminated with salmonella.
The recalled Trader Joe's Raw Walnuts were distributed to Trader Joe's stores nationwide.
The products are packaged in clear plastic bags with the UPC codes printed on the back.
The company discovered the potential for contamination following routine testing by an outside company contracted by the FDA. The presence of the bacteria was discovered in some packages of raw walnuts.
Trader Joe's has removed all lots of these products from store shelves and will suspend sale of these products while the FDA and the manufacturers involved continue their investigation into what caused the contamination.
So far, Trader Joe's has not received reports of illnesses linked to these products.
Anyone who has these products at home is urged to dispose of the product or return it to any Trader Joe's store for a full refund.
The Danger of Salmonella
Salmonella is a type of bacteria that has the potential to cause serious or even fatal infections in young children, elderly people or those with weakened immune systems.
Healthy people infected with salmonella often experience fever, diarrhea, nausea, vomiting and stomach pain.
In some cases, a salmonella infection could result in the organism getting into the bloodstream and producing more severe illnesses such as heart infections and arthritis.
Compensation for Victims
If you have been sickened by a defective product, it is important that you isolate and preserve the suspect item so it can later be examined in a laboratory for contaminating pathogens.
It is also crucial that you report your illness to the local health care agency, which can then investigate the problem further.
There may be others who have been affected by the contaminated food products.
Food poisoning victims can seek compensation for damages including medical expenses, lost wages, hospitalization, rehabilitation, pain and suffering and emotional distress.
Food producers have a responsibility and a legal obligation to ensure that their products are safe for consumers.
Victims would also be well advised to contact an experienced California personal injury attorney who will stay abreast of the official investigation and ensure that their legal rights and best interests are protected.
The best personal injury law firms will always offer a free consultation and comprehensive case evaluation to injured victims and their families.