Toyota Recalls Minivans to Prevent Rollaway Accidents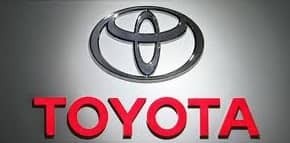 Toyota Motor Corp. is issuing an auto defect recall for 615,000 older model Sienna minivans to fix a transmission problem that could cause these vehicles to shift out of the park position and start rolling.
According to a news report in USA Today, the safety recall covers Sienna minivans from model years 2004 and 2005 and 2007 to 2009. The issue involves the shift lever assembly. So far, the problem has been blamed for 21 accidents causing two minor injuries. No fatalities have been reported yet.
According to Toyota's reports, the shift lock solenoid, an electrical component, could become damaged. If this happens, there is the possibility that the shift lever could be moved out of "park" without the driver depressing the brake pedal. This could cause the vehicle to roll away. Officials say that the vehicle cannot shift out of park on its own. The shift lever still needs to be pushed. When the recall begins, customers who bring their cars back to the dealers can have them fitted with new solenoids to ensure that the problem does not occur.
 Recent Recalls Involving Rollaway Danger
Earlier this year, General Motors Co. recalled more than 68,000 2013 model vehicles because they could potentially roll away after being parked. As a part of that recall, GM recalled the 2013 Cadillac Escalade, Chevrolet Avalanche, Silverado Suburban, Tahoe, the GMC Savana and Yukon, because they may not meet a federal requirement requiring transmission shift interlocks. American Honda also recalled more than 800,000 minivans and crossover-utility vehicles this year after complaints that the vehicles are slipping out of park and rolling away.
 Auto product Liability Issues
Rollaway accidents can cause significant injuries or even deaths. In addition to the vehicle's occupants, pedestrians or occupants of other vehicles could also get injured in these types of accidents. If you or a loved one has been injured as a result of an auto defect, it is important that you preserve the vehicle for a thorough inspection by an expert. In addition, it would be in your best interest to contact an experienced auto products liability lawyer who has successfully handled similar cases against large automakers. The best auto defect law firms will always offer a free consultation and comprehensive case evaluation to injured victims and their families.