Toyota Issues Repeat Recall For Dangerous Airbag Defects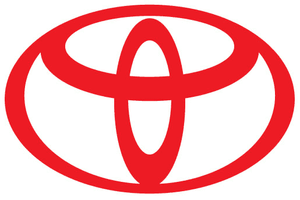 Toyota is once again recalling 766,300 cars and trucks in the United States for potential airbag defects that could send shrapnel blasting out of the front passenger airbag.
According to a USA Today news report, Toyota thought it fixed the vehicles after an April 2013 recall, but discovered that the supplier, Takata, might have provided an incomplete list of potentially defective airbag units.
As a result, some vehicles that Toyota had previously thought did not need repairs, now do.
This is the latest in a series of airbag recalls blamed on improper manufacturing more than a decade ago in North American plants by Japanese manufacturer Takata.
These defects continue to plague automakers who used airbags supplied by Takata.
Airbags Shoot Out Shrapnel?
In these vehicles, airbag inflators blast out the bags with too much force sending what amounts to shrapnel into the front seat passenger.
Toyota in its latest announcement warns that this defect can cause the airbag to propel fragments toward occupants.
Last year, Takata also told the U.S. National Highway Traffic Safety Administration (NHTSA) that these defective airbags were sold to GM, Honda, Nissan, Mazda and BMW. Toyota has said it does not know of any crashes or injuries.
But Honda has blamed the faulty inflators for two deaths in 2009. Honda recalled 2.8 million vehicles as a result of this problem.
Auto Product Liability Issues
These are indeed potentially lethal defects.
Honda has already announced that two people have died as a result of these defective airbags that send shrapnel flying in the vehicle compartment.
If you have been injured in an accident involving a defective auto, it is important that you preserve the vehicle so it can be thoroughly examined for defects, malfunctions and design flaws.
Injured victims can file an auto product liability claim against the automaker and the supplier of the defective product.
Family members who lose loved ones as the result of a defective product can file a wrongful death claim seeking compensation for damages such as medical expenses, funeral costs, lost future income and loss of love and companionship.
An experienced auto product liability lawyer will be able to advice injured victims and their family members regarding their legal rights and options.