Toyota Close to $1 Billion Settlement in Bid to End Criminal Investigation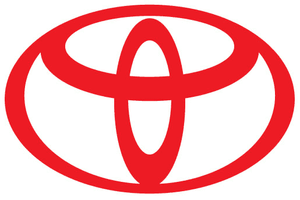 Toyota Motor Corporation is nearing a deal to end the criminal investigation launched by the U.S. government with regard to how the automaker disclosed customers' complaints regarding their experiences with Toyota sudden acceleration issues.
According to a report on Examiner.com, Manhattan U.S. Attorney Preet Bharara's office is investigating whether or not the company either falsified or provided incomplete reports to the U.S. National Highway Traffic Safety Administration (NHTSA) relating to known vehicle defects. Investigators are also looking into possible mail and wire fraud charges associated with the allegations.
Failure to Disclose Defects in a Timely Manner
It has been reported that the settlement could reach nearly $1 billion. This amount does not include a separate settlement with federal officials over a class action lawsuit concerning design defects, which caused sudden acceleration problems. That settlement was valued at $1.1 billion most of which went toward attorneys' fees and funds to research improvements in automotive safety. If the settlement goes through, it could bring closure to a four-year investigation. Toyota has yet to admit wrongdoing.
Over the last four years, it has recalled more than 11 million vehicles for sudden or unintended acceleration caused by sticky accelerator pedals and faulty floor mats. If the pending settlement is approved, it will be one of the largest amounts that the federal government has received from an automaker. In addition to the settlements, NHTSA has fined Toyota four times for a total of $66.2 million for failing to disclose safety defects in a timely manner. Toyota has also received two subpoenas from the Securities and Exchange Commission and from Manhattan prosecutors in connection with the "unintended acceleration and certain financial records."
A Serious Safety Issue
There were numerous reported fatalities and injuries directly related to Toyota sudden acceleration issues. People died or were severely injured as a result of these defects. And yet, time and again, one of the largest automakers in the world gets away time and again by throwing money at the problem without admitting that what they did was unethical and wrong, to say the least. Automakers have a duty and a responsibility to report all safety defects in a timely manner, recall the defective autos if necessary and provide the required repairs so consumers can operate their vehicle safely.